Share your Global Network Week photos! Email 
---
I. Global Network Weeks

Share Your Experience
During each Global Network Week, we encourage participating schools, students, faculty and staff to share their experiences. Our goal is to support engagement across the experiences and promote the Global Network experience broadly.
Use the hashtag: #GNW2022
Follow and RT: @advancedmgmt (and participating schools)
Search #GNW2019 on Twitter and Instagram to see posts from the 2019 Global Network Weeks


Suggested Social Posts
Share and tag events, experiences, news, and profiles related to the #GNW2019 experience:
Your School: Networked learning is here. We're pleased to welcome students from @advancedmgmt schools and programs for #GNW2022
General: Networked learning is here. Students from Global Network schools and programs are participating in #GNW2022 course modules.
School Spotlights from @Advancedmgmt: [example] #GNW2019 Spotlight: "Germany: Technological Innovation, 'Mittelstand', Entrepreneurship" @ESMTBerlin URL


#GNW2019 Resources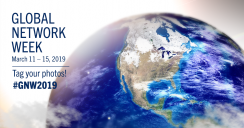 ---
II. Logos & Printed Materials
We encourage Global Network member schools to use our logo in your school's print materials and on the web where appropriate. Here are a few resources to help you promote the Global Network for Advanced Management to your school's community.

brochures
Global Network Brochure [pdf]


School LOGOS
Global Network School Logos 
Please check with a school's website to be sure that this is the current logo. If you'd like to update the logo file for your school, please send it to: info@advancedmanagement.net


Global Network LOGOS

Global Network Horizontal Logo [jpeg]
Global Network Horizontal Logo [eps]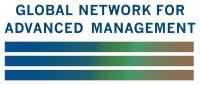 Global Network Stacked Logo [jpeg]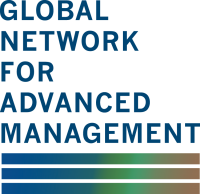 Global Network Square Logo [png]
Global Network Perspectives Logo [svg]
 
---
III. Promotion & Best Practices
Below are some examples of suggested placement and best practices for use of the Global Network logo on school websites. We recommend placing your logo with a link back to advancedmanagement.net on your home page, global outreach or initiatives page, and/or footer.

Global Network Perspectives
Share on your site: RSS Feed
School Homepage and Website Footer
Examples: ESMT Berlin • Lagos Business School • UCD Smurfit • Asian Institute of Management • University of Indonesia Faculty of Economics  • UGBS 
On Global Outreach Web Pages
Examples: Haas School of Business • HKUST
---
IV. Social Media 

Global Network Social Profiles
Global Network on Twitter •  Global Network on Instagram •  Global Network on Facebook • Global Network on Linkedin (open group) / LinkedIn (closed group for students, alumni, faculty and staff) • Global Network on Tumblr
Global Network Schools on X (formerly known as Twitter)
@AIM_edu •  @BerkeleyHaas •  @EGADEnews • @ESMTBerlin • @FGV-EASP • @HECParis • @HitotsubashiICS • @HKUSTmba  • @IEBusiness • @INCAE •  @IIMBangalore • @KocUniGSB •  @OxfordSBS • @MBAUC • @RBSRenmin • @SDABocconi • @UBCSauderSchool • @SmurfitSchool •  @SNUBiz • @univ_indonesia @HumasFEBUI • @UCTGSB • @YaleSOM
Global Network Schools on Facebook
Asian Institute of Management • EGADE Business School, Tecnológico de Monterrey • ESMT • School of Management, Fudan University • HEC • Hitotsubashi ICS • IE Business School • Indian Institute of Management Bangalore • Koç University Graduate School of Business • Pontificia Universidad Catolica de Chile School of Business – MBA-UC . •  Saïd Business School, University of Oxford • SDABocconi • UBC Sauder School of Business • UCD Michael Smurfit Graduate Business School • Yale School of Management
Global Network Schools on LinkedIn
ESMT • School of Management, Fudan University • HEC • Hitotsubashi ICS • HKUST • IE Business School • Indian Institute of Management Bangalore • Pontificia Universidad Católica de Chile School of Business •  Saïd Business School, University of Oxford • School of Business, Renmin University of China • SDA Bocconi • UBC Sauder School of Business • UCD Michael Smurfit Graduate Business School • Yale School of Management
Global Network Schools on Instagram
@esmtberlin • @hecparismba • @hitotsubashi_ics • @hkust • @IEBusiness • @lbsnigeria @ubcsauderschool • @kocuniversity • @nus_singapore • @oxfordsbs • @SDABocconi •  @YaleSOM
GLOBAL NETWORK SCHOOLS ON YOUTUBE
Hitotsubashi ICS • UBC Sauder School of Business • Yale SOM
---
V. Contact
Global Network: info@advancedmanagement.net