September 8, 2021
UBC Sauder's status as the only Canadian university in the GNAM aligns well with the school's vision to develop responsible leaders with a global focus. The GNAM affiliation also served as the platform for UBC professor Dr. Murali Chandrashekaran to connect with other GNAM faculty to bring these diverse students together in a program called the Collaborative for Urban Resilience and Effectiveness (CURE).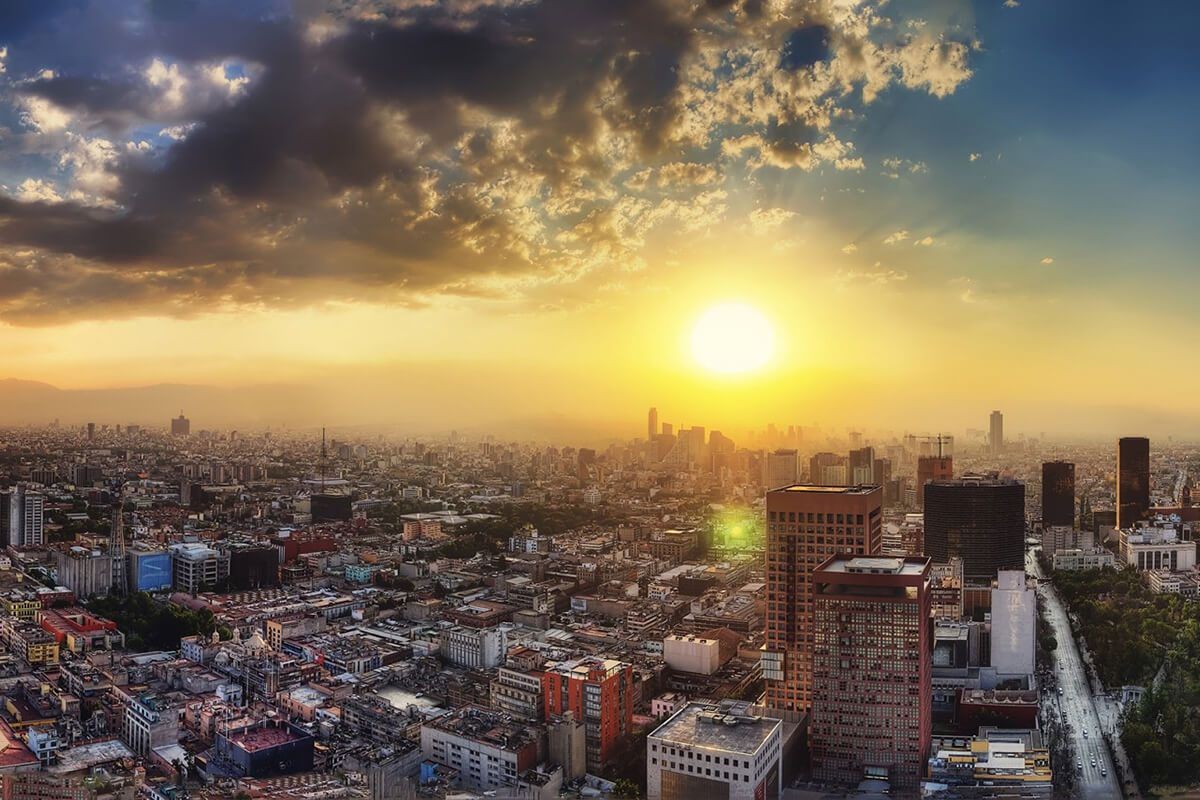 Students of the CURE program tackle real-world challenges faced by cities around the world, including Mexico City (above).
With 75 per cent of the world's population expected to live in urban centres by 2050, there's a real need to develop new approaches to inclusive urban prosperity, innovation and development.
For Brown Xu, an International MBA student at UBC Sauder, the program has enabled him to deepen his knowledge of what global cities are grappling with now and what they might face in the future. Xu is currently examining how to develop tools and mechanisms for Mexico City, a vibrant and massive urban centre that has sprawled without a lot of regional coordination and that is still rebuilding after the 2017 earthquake.
"This program was not theoretical. We were given the opportunity to tackle real-world challenges," he says. "We had biweekly meetings with urban leaders in Mexico City to exchange ideas and build dialogue. My peers and I made a presentation to regional coordinators in Mexico and were able to make solid recommendations on community engagement."
He says that through this project, he also learned how to be engaged in a global team. "I am based in Shanghai, China but my peers were from India and the United States, our project faculty came from Ghana, and all of us worked on a project in Mexico," he explains. "It showed me that we can have a common language and be more effective if we are willing to open our minds."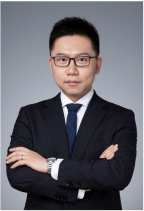 This program was not theoretical. We were given the opportunity to tackle real-world challenges.
Through the CURE program, Shanghai-based Brown Xu is currently examining how to develop tools and mechanisms for resilience in Mexico City.
Dr. Chandrashekaran is at the heart of the project, introducing leading voices from the field of urban revitalization to his students and providing guidance as they engage in discussions. It's not surprising that he's often in a Zoom meeting at 4:30 am.
"We're trying to bring together the five C's into CURE's platform ­– colleges and universities, community organizations, corporates, cities and countries. It takes everybody to work together. We need to recognize [and] live in a world without boundaries, especially now. COVID is showcasing disparities that have always existed by shining a light to show them in a clearer, more vivid way."
The seeds of Chandrashekaran's project were planted back in 2015 when he started working with cities participating in the Rockefeller Foundation's 100 Resilient Cities initiative. The non-profit is dedicated to helping cities worldwide adapt to physical, social and economic challenges, including earthquakes, endemic violence, high unemployment, water and food shortages.
For Dr. Chandrashekaran, the notion that cities are "a cauldron of complexity" holds ample learning opportunities for his colleagues and students. To date, his global teams from 15 universities have tackled almost 40 projects, ranging from identifying the impact of climate change on coastal cities in Bangladesh to researching urban drainage systems in the Yucatan to making environmental improvements to the Willamette River Basin in Oregon.
The notion that cities are 'a cauldron of complexity' holds ample leanring opportunities for students.
UBC professor Dr. Murali Chandrashekaran leads the CURE program.
The appeal of collaborating with peers to solve complex urban issues was something that resonated with Crystal Yates, who chose the CURE program as an elective while attending Yale's School of Management – the founding school of the GNAM. "The name of the course – Urban Resilience in a Post-COVID World – struck a chord with me right away," she says. "I live in an urban area of Philadelphia, a city that needs to be resilient. This experience exceeded my expectations. I learned so much from collaborating with teams worldwide."
As part of the course, Yates teamed up with students from other schools, including UBC Sauder, to come up with affordable, sustainable housing options for residents in Mukuru, a large informal settlement in Nairobi, Kenya.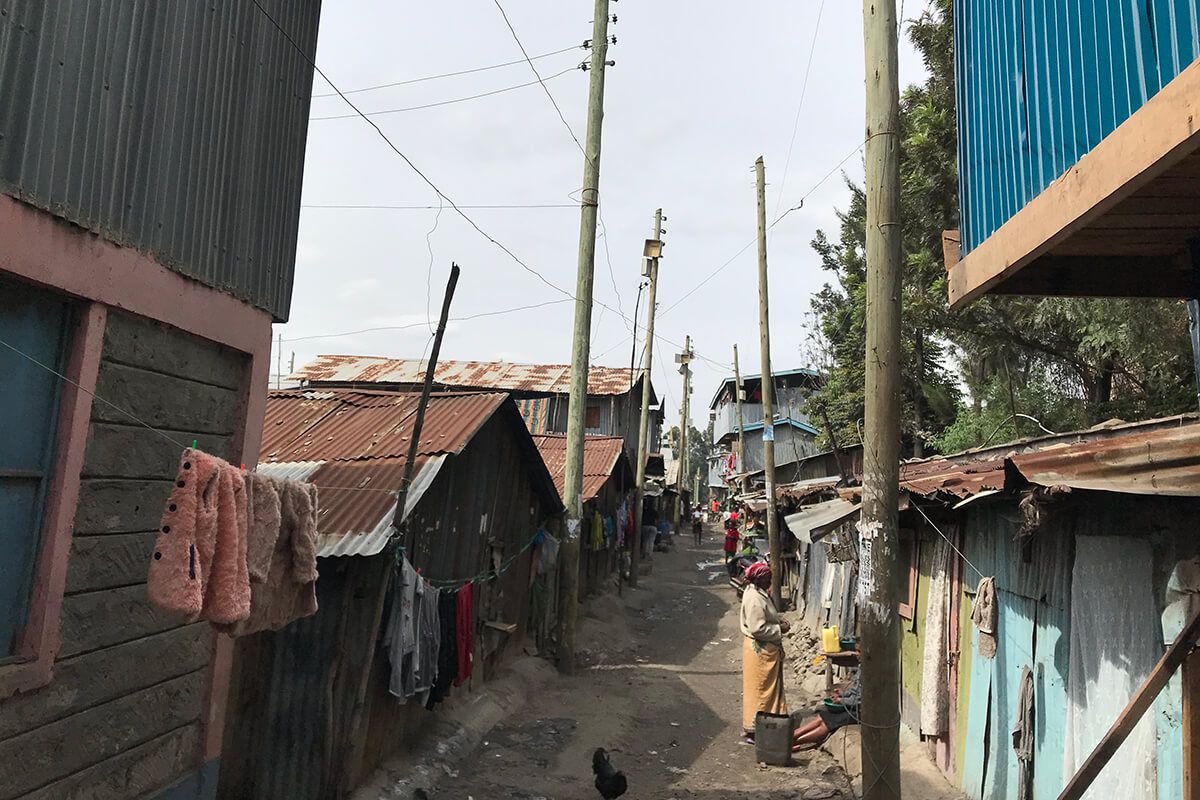 When the next group of students enters the project in the spring, they'll pick up where the first group left off. "One of the really special aspects of this program is that it is not a one-shot deal where communities get help and input for a period of time and then it disappears. There is ongoing support."
Thanks in part to UBC Sauder's CURE project, Yates now has an extensive network of colleagues worldwide. "They enable me to have a meaningful connection with what's going on outside of the U.S. more than I would have simply by surfing the internet or watching television news," she says. "My colleagues help me understand the problems they are facing where they live."
Yates currently oversees emergency medical services in Philadelphia, Pa., as deputy commissioner. Last summer, she was able to see what she learned in class applied to a real-life situation when there was a homeless encampment in one of the city's public spaces.
"The issue originally started out as a policing matter, but based on my experience with CURE, we came to see it differently," she says. "I was happy when the city decided to engage people in a collaborative way to find out what their needs were and how our local government could help them."
It was a good example of urban resilience in action. "Urban resilience is the capacity within a city, its communities, institutions and citizens, to react to, adapt and thrive in the face of shocks and stresses," explains Dr. Chandrashekaran. "At its core, it's a commitment to acting on the basis of humility, not hubris; compassion, not competition; and engagement, not estrangement," he says. "It gives me immense satisfaction to see students step out of their comfort zones and disciplinary silos and recognize this need."
Xu says the CURE project simply opened his eyes. "One of the lessons I've learned is that the economy can only grow when people live in a safe, healthy, equitable and resilient city. For MBA students, it's important to realize that sustainability is not a marketing objective, but a backbone to a corporate strategy. I believe that sustainability can be combined with business to create a better world."
This article was originally published on UBC Sauder's website on May 14, 2021.