July 10, 2021
Prof. Basuil is a full professor publishing internationally on and teaching human capital management in the degree programs (MBA, executive MBA, and Development Management) of the Asian Institute of Management. In her role as the Executive Director of the Ramon V Del Rosario Center for Corporate Responsibility, she has extensively worked with the International Labour Organization (ILO) on the application, both in practice and policy making, of the international labor standards (ILS) in the agricultural sector, through the program "Responsible Supply Chains in Asia" co-implemented with the Organization of Economic Co-operation and Development (OECD). Prof. Basuil combines her domain expertise on human capital management and experience in implementing international frameworks like the ILS to promote the Center's advocacy on respecting human and labor rights as a core pillar of every company's commitment to responsible business conduct.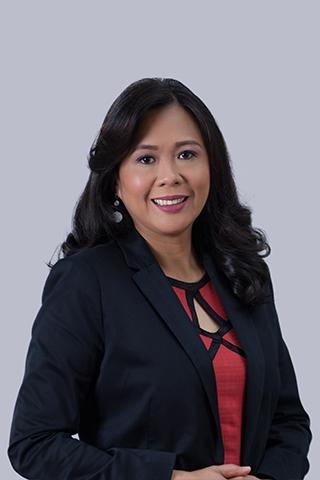 Professor Basuil's Global Network course, is
Dignity at work: Applying international labor standards to provide decent jobs
. We asked her about her motivation to teach the course and what students can expect to learn from it.
What made you decide to teach this particular course as a SNOC?
I have seen the landscape of work crossing more boundaries of time and distance, especially now during the pandemic. My approach to human capital management has always been around supportive behaviors towards employees. But how will those supportive behaviors be in a boundary-less workplace amidst a challenging, uncertain environment? The expectations around what are acceptable or decent work standards may no longer be limited to local rules and regulations. And tapping into a more diverse, global workforce necessitates the adoption of internationally accepted labor standards. The ILO's tripartite approach (consulting with government, employer, and employee groups) promotes the establishment of conventions with various stakeholder interests into consideration.
 
What does the global virtual environment of a SNOC provide for students in terms of cross-cultural learning, and how can this also help you? 
More diversity, achieved through a global virtual environment, in the classroom will allow us to bring multiple perspectives and have a richer discussion on the implications of the different international labor standards across different workplaces.

What do you hope students take away from your class that they can apply to their careers, regardless of the path they choose? 
It is my hope at any point in their careers, in choosing the organizations they want to belong with, that students will focus on decent work practices learned in class as search criteria and decide to offer their talents in a workplace where they will be treated with dignity. By the same token, when they become leaders attracting and retaining talented members, I hope students will look back on how benchmarking with international labor standards on decent working conditions and fair treatment can engender motivated and productive employees and achieve sustainable and inclusive growth for their organization.

Is there anything I haven't asked you about that is worth considering or mentioning? 
How employees are being treated by their organizations is no longer an internal matter. It is a matter of interest to the organization's future employees, investors, creditors, and most importantly customers, whether as part of a bigger supply chain or as end consumers. But beyond treating working conditions as risks to be mitigated, organizations can seize the opportunities (in terms of efficiencies, productivity, reputation, etc.) that arise when employees are treated with dignity and respect.