November 19, 2020
Dr. Adriano Massuda and Dr. Ana Maria Malik of FGV-EAESP bring expertise in medicine and management to their new small network online course (SNOC) on global health.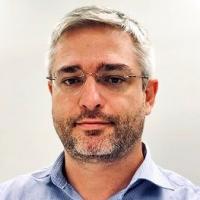 Dr. Massuda is a physician with a PhD in Health Policy, Planning and Management. He has worked in the primary care unit of a teaching hospital and has served as deputy executive secretary and secretary of Science, Technology and Strategic Products at the Ministry of Health in Brazil. He has also been visiting researcher at the Harvard T.H. Chan School of Public Health and an advisor of the Pan American Health Organization.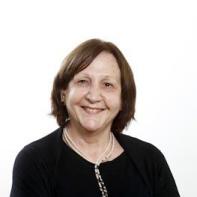 Dr. Malik has served as a director of public and private hospitals, as well as as a public manager linked to the State and Municipal Health Departments of São Paulo. Currently, she is a coordinator of the health major of the Professional Masters in Management for Competitiveness (MPGC) at FGV EAESP and a member of the GENiE group (the Global Educators Network for HealthCare Innovation Education) and the Advisory Panel on the Value Based Healthcare of the Economist Intelligence Unit ( EIU).
We asked them about their new course on global health and what students can expect to learn from the course.
What made you decide to teach this particular course as a SNOC?
Offering the Global Health Policy and Management course as SNOC is an excellent opportunity to engage with a student audience from different countries. The method will allow us to discuss how the main common global health problems are expressed differently in the local contexts where students live. We will be able to analyze the progress and weaknesses in the global health agenda and the governance to address these challenges. Furthermore, we aim to explore innovative health policies and health system solutions developed by different countries.
What does the global virtual environment of a SNOC provide for students in terms of cross-cultural learning, and how can this also help you?
Global health faces a broad spectrum of old and new challenges. Besides epidemiological issues,  political conflicts, economic crisis and austerity policies are jeopardizing progress toward Universal Health Coverage, affecting the most vulnerable populations. These disparities appear in different ways, according to the particularities of local contexts and influenced by socio-economic determinants. The local regions, who are mostly responsible for providing services to people are strategic places to explore innovative initiatives to respond to global health challenges. Having a global virtual environment allows students to connect with different cultures and realities, opening the opportunity to explore how problems are perceived in each country and how health systems are reacting to those problems.
What do you hope students take away from your class that they can apply to their careers, regardless of the path they choose?
 The complexity of global health challenges requires a broad and critical view of its determinants, understanding how health problems are expressed locally and understanding how to build an integrated technical and policy approach to design and develop solutions. The course seeks to offer tools to expand students' capacity for analysis and intervention on global health problems that can be useful regardless of the career they pursue.
Is there anything I haven't asked you about that is worth considering or mentioning?
Health is becoming everyday a more global issue, impacting the countries´ economies and imposing restrictions and challenges regarding tourism, nutrition, labour and leisure. This course will help the students understand how these components work and prepare them to Interact with the changes that are needed in technology and in self care.