July 14, 2020
Professor Hu Tianlong of the Renmin University of China will teach students across the Global Network about commercial law in China in the upcoming term. We asked Prof. Hu about his reasons for offering the course as a Global Network course and what students can expect to learn from the course.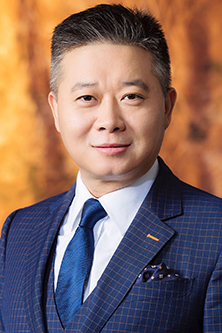 What made you decide to teach this particular course as a SNOC?
I am committed to top MBA talents and leaders leaving my course able to identify and tackle challenging and inspiring business and legal issues involved in conducting business in China and with Chinese entrepreneurs. This course offers 6 to 8 subjects such as a comprehensive introduction of general legal settings for doing business in China, corporation Law & governance, securities regulations and capital market rules, labor contract and employment (protection), anti-monopoly  and competition Law, tax law and latest foreign investment regime. It focuses not only on the jurisprudential part of Chinese business issues, but the practical and procedural aspects of the practice.
What does the global virtual environment of a SNOC provide for students in terms of cross-cultural learning, and how can this also help you?
Students enrolled in SNOCs usually are very strong in learning and interacting in a cross-cultural and diversified environment. This course is provided with humbleness to add to such charismatic education experience in earnest, in particular, having a globalized class with various viewpoints and inputs.
What do you hope students take away from your class that they can apply to their careers, regardless of the path they choose?
This course is designed with a view toward providing appropriate methodologies and outlooks for studying Chinese business and law, and cultivating legal ways of thinking for future business leaders of international educational background. It embraces not only a stimulating opportunity to study rules and cases, but also invites deep acumens in architecting business routines in China.
Is there anything I haven't asked you about that is worth considering or mentioning?
The landscape and stance of doing business in and with China have been changed in the past decade. This course should be a wonderful start that calls for a more realistic yet enterprising mindset to deliberate beyond stereotyped thoughts about China, Chinese capitals and investments.