October 19, 2017
Jane Sun hasn't followed a traditional path to her MBA program.
Sun, a student at the UBC Sauder School of Business, is a clinical psychologist by training who works in the emergency department at Vancouver General Hospital. She was born in Costa Rica to Taiwanese parents, but left the country early in her childhood for Canada and hasn't been back until now. She knew she would return when she learned about the option to attend INCAE Business School's Global Network Week on sustainable business.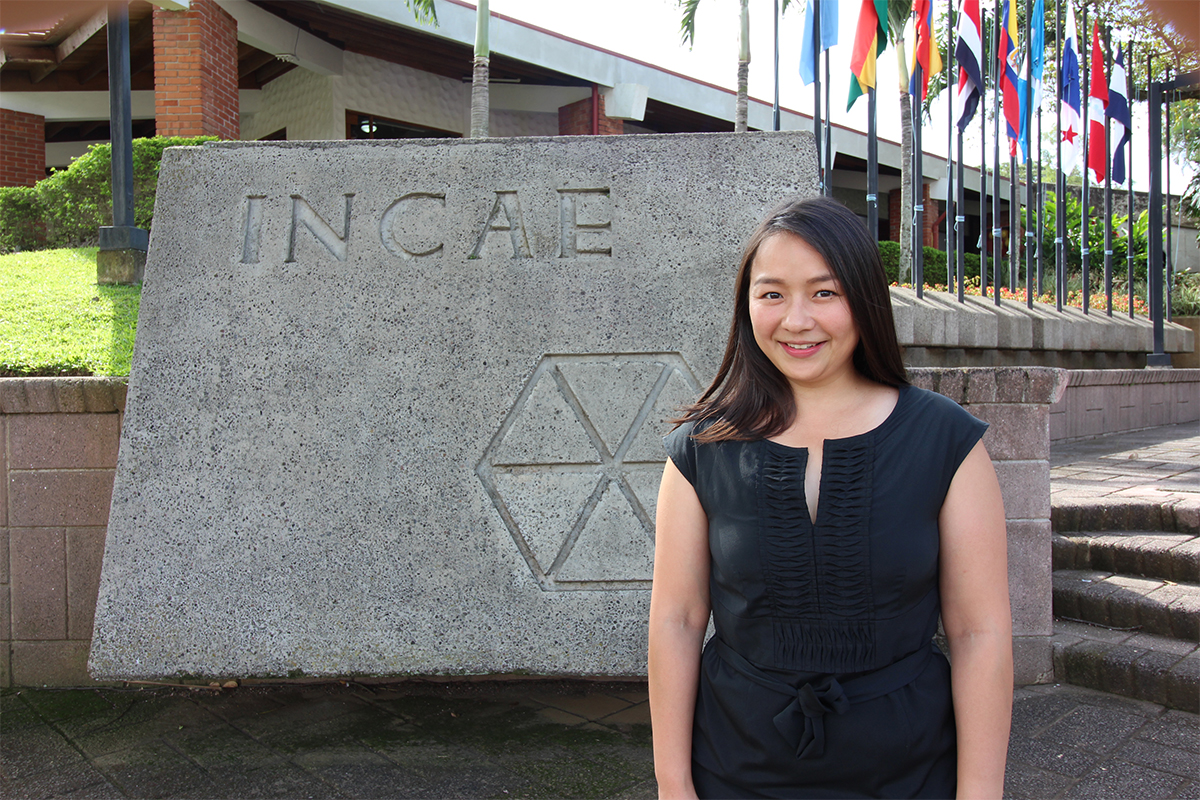 "I've wanted a reason to be here to learn about the local culture and see how that might dovetail with my work," Sun said. "I've wanted to explore if I could come back here one day. It's always been a dream, but I just never knew how to navigate it. The Global Network has allowed me to explore here in a structured and informed way that I couldn't get from just going on the streets with a tour guide."
During the week at INCAE, students  how Costa Rica uses a sustainable development strategy for its growth "that meets the needs of the present without compromising the ability of future generations to meet their own needs." Sun said part of that mission speaks to her values, particularly when it comes to social equity. She said she's considered opening a private practice—potentially back where she was born—but wants to get a sense of how her business training could fit into the country's overall approach to development.
"One of the pillars of sustainable growth in Costa Rica is social equity," Sun said. "Through the week, I can see how as a psychologist I might fit here. I could see myself here helping a larger organization to manage change, and using that approach I've learned in business school to also complement my psychology degree."
This week isn't Sun's first Global Network experience. She had also attended a Global Network Week at Yale SOM on behavioral economics, which she said also complemented her training.
"The Global Network provides this experience where you can find quantifiable explanations for academic research and see that what you're learning is not just abstract theory," she said. "Everything I encountered at the Yale week and now here at INCAE is showing me how to rethink and discover new ways to apply some of the knowledge I've encountered before, and that's just very exciting. There's so many sparks of potential things you can do with this. I want to do as many Network Weeks as I can because of it." 
This week, Matthew O'Rourke is reporting from Global Network Week 2017 in Costa Rica, where INCAE Business School is presenting its module, "Doing Business in Latin America: The Competitiveness and Sustainability Challenge."