October 14, 2014
For Mavy Acevedo Tizon, an MBA student at IE Business School, the opportunity to travel to the Philippines for the Asian Institute of Management's Global Network Week module on ecotourism came at the right moment.
Before coming to IE, Tizon spent three years as a civil engineer, including a year managing the construction of a hotel in her home country of Peru, and another three in real estate project management. She'll be graduating from IE later this year, and is considering launching her own hotel.
Global Network Week is great preparation for an international career, she said. "You need to know how to work with people of different nationalities and understand their culture," Tizon said. "It's amazing for me to be here and to learn about the countries that are both so different than mine, but also so remarkably similar."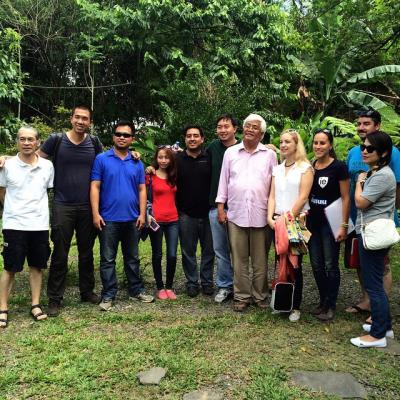 Tizon began the week with two days at Gawad Kalinga Enchanted Farm, attending lectures and meeting with social entrepreneurs and the residents. Like the Philippines, Peru has plentiful natural resources and a similar population of poor residents looking to increase their business and work skills, Tizon pointed out. The visit to Gawad Kalinga visit provided an opportunity to gather ideas that she could use in her own career.
"I never thought about mixing the social responsibility side of business with a hotel plan until now," she said. "I don't know if I will pursue opening one in the immediate future or 10 years from now, but this week provides me with an idea of how to start, and when I start, how to create a meaningful social impact."

Matthew O'Rourke is blogging this week from the Asian Institute of Management's Global Network Week module on ecotourism.

View photos from Global Network Week at the Asian Institute of Management.