August 14, 2014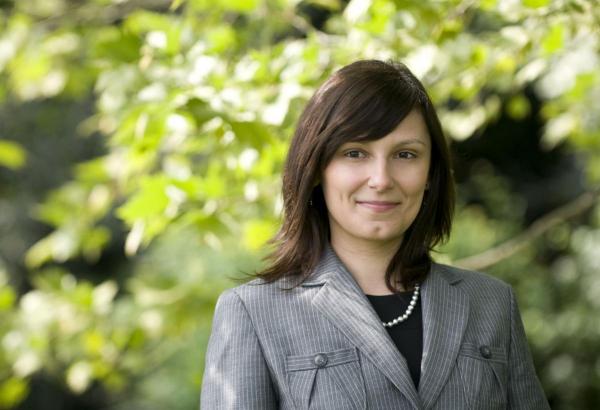 This year's World Cup in Brazil brought the world's biggest sporting event together with the growing economies of South America. DaiAne Scaraboto, a marketing professor at PUC Chile, talks about how businesses used the game to reach a larger audience.
How did major international brands take advantage of the World Cup coming to South America? 
Mostly gaining brand awareness through advertising and increasing sales through promotional contests. Some brands were able to do more than that. Coca-Cola, for example, held the World Cup Trophy Tour, where they took the trophy to travel across continents and then when it arrived in Brazil to many different cities across the country. With the trophy tour, Coca-Cola gave soccer fans the opportunity to get close to the World Cup trophy and to take a photo with it. 
I find this initiative interesting because my own research focuses on object circulation and how that creates value. So I can clearly see that the circulation of the World Cup trophy promoted by Coca-Cola creates emotional engagement between consumers and that object, which is a symbol of the event and a symbol of the whole Brazilian tradition in soccer. Coca-Cola obviously reaps benefits from the emotional connection fostered by circulation. An emotional connection between the brand and its consumers is also created through the object that the company is helping to circulate. 
Have Brazilian brands been able to take advantage of the event in their home country? Has it provided any proven benefits? 
One of the Brazilian sponsors of the World Cup was a very traditional Brazilian brand of chocolates and candy bars called Garoto. What's interesting is that right before the World Cup started, there was a survey in Brazil asking people to identify the official sponsors of the World Cup. Consumers were not able to identify most of the official sponsors, certainly not Garoto. On the other hand, the survey respondents mentioned other brands who sponsored the Brazilian National Team and CBF, but not the World Cup, as being official sponsors of the event. 
In general, consumers tend to associate brands with events such as the World Cup very loosely. It is unclear whether those loose associations are sufficient to generate strong advantages for the brands who invest millions of dollars in official sponsorship quotas. 
There was also some resistance from Brazilian consumers who were dissatisfied with the decision to host the World Cup in Brazil. So on Garoto's Facebook fan page, for instance, consumers protested against the brand's decision to sponsor the World Cup and incentivized others to boycott the brand. Even though I don't think that boycotting has gone far enough to bring negative consequences to Garoto's sales, it's an interesting manifestation of consumer discontent with the brand, which may turn off some loyal customers and persist after the sponsorship ends. 
Has the World Cup presented new opportunities for players and teams to promote themselves or their own sponsors? 
I've seen new opportunities for what are called "human brands". Many of the soccer players who participated in the World Cup can be considered human brands—and billion dollar brands, by the way. In many cases, the player's own personal brand is more valuable than the brand of the national team they're playing for. These players are definitely taking advantage of the tournament to create a closer connection to their fans. Soccer players such as Miroslav Klose and Cristiano Ronaldo have massive audiences on Twitter, and were tweeting right after matches or even during the breaks and sharing backstage photos with their fans. Neymar, one of the most well-known Brazilian players, got hurt during Brazil's match against Colombia. Soon after, the player posted an emotional video on YouTube, lamenting his injury, which prevented him from continuing to play for Brazil. The video spread online and was commented by fans and media all over the world, who empathized with the player. 
Off the internet, Neymar, who has a Brazilian brand of underwear as one of its sponsors, let his underwear show during a game. That was considered ambush marketing by FIFA, who then put rules in place considering ambush marketing a crime. Companies or their sponsored athletes or fans could actually go to jail if they attempted to advertise products in a stealthy way during the games. 
Were any products or companies that focused on the World Cup particularly successful in selling their products? 
What we would frequently hear here in Chile is that many Chileans wished to take advantage of the World Cup being hosted in Brazil to travel there and experience the event in person. But air ticket prices went up and the tickets for the games were really difficult to get, so a lot of people ended up not having the opportunity to go to Brazil and see the World Cup. 
Many of these frustrated consumers purchased new televisions sets instead, as a kind of "self-gift," a consolation prize for not being able to see the games in person. The reasoning is that the cost of a TV set is really small in comparison to what would cost to travel to Brazil for the games, so the consumer thinks it is a fair deal to reward himself by watching the games on the best, biggest possible screen. Sales of TV sets have gone up. Sales of cable subscriptions and satellite dishes have also gone up, because the open networks here in Chile are airing just half of the matches.
The Chilean National Chamber of Commerce says that during the 2010 World Cup in South Africa sales for television sets went up 90% percent. And this year they went up 100%. Seventy percent of those sales are of smart TVs and 50 percent of those sales are of screens larger than 46 inches.