COVID-19 accelerates structural economic and technological changes that, if handled right, can lead to a more just and more sustainable future.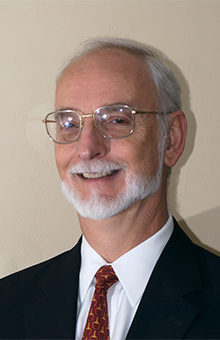 We live today in an era of what we might call "foreseeable unexpected events." COVID-19 is one such event. It was foreseeable (and foreseen) but its timing and manifestation were unexpected. Scientists also warn us of the impacts of climate change, but as in the case of pandemics, we are surprised by and unprepared for severe climatic events that we know are increasingly likely. 
What we have learned from applying scenarios to strategic planning can help us respond as individuals, firms, and society to the COVID-19 pandemic as well as other "foreseen unexpected" events. We can also learn from this experience how to create a better, more just, and sustainable future. In the study "Mexico Facing the Future" (Woodrow Wilson Institute, Mexico Institute, 2019), we reported on a series of scenario-planning exercises undertaken with firms, Mexico's Business Coordinating Council (Consejo Coordinador Empresarial), public agencies, and students at the EGADE Business School. In a previous article, we described four categories of strategic actions that we can use as firms and as societies to prepare for an uncertain world. The focus of the previous article was on structural, systemic change such as the emergence of new technologies under the 4th Industrial Revolution. This article examines how these same four strategy categories provide guidelines to focus on and learn from COVID-19.
At the moment we might believe that Mexico will not suffer the most severe impacts of COVID-19 that Italy has suffered, that it will receive a dispensation escaping COVID-19's most grievous consequences. Other countries' experience suggests that few are exempt, and the extent of damage depends on actions that we ourselves take. It might be comforting to think that "this is something that happens to others." But there are insistent realities: 1) once we know for sure we have a problem, it is too late to take action, and 2) there will be others. 
We face, paradoxically, foreseeable unexpected events. We can be sure that there will be severe, unexpected pandemics, seismic events, and climatic events in the future. According to the World Health organization, just in the 21st century there have been four major epidemics prior to COVID-19—SARS in 2013, H1N1 in 2009, MERS in 2012 (first manifestation), and Ebola (from 2014 onward). These incidents have destroyed numerous myths: that we have the capacity to avoid them, that they are the problem of isolated communities in "other" countries, and that their impacts can be readily controlled. The same can be said of climatic events.
We will have to adapt with compassion toward others, in particular the most marginalized members of society. The philosopher John Rawls described a just society as one in which we would choose to live if, blinded by a veil of ignorance, we did not know what position we would occupy in that society. The same principle should guide our response to COVID-19. A society demonstrates its strength when it can find Rawlsian justice not when everything goes well, but when everything goes wrong. Will we protect ourselves alone, or will we account for the most marginalized in our society? 
Four Strategies to Address Foreseeable Unexpected Events Such as COVID-19
COVID-19 is now a fact, and epidemiologists tell us it will reach us as an inevitable tsunami. With personal and societal actions, we can mitigate its impacts, but we can no longer avoid them. What can we learn from it? What can we do? 
The lesson learned is that we can find in the COVID-19 crisis a return to the fundamental principles of a society and an economy that puts human beings and the environment at its center. We can use it as a springboard to a sustainable future for all Mexicans.
Bet on opportunities that create a better future. Technological and structural economic changes driven by the COVID-19 crisis threaten to undermine the role of human beings in productive activities. Or, they can open new business activities in what the French author Letitia Vitaud has written about in Du Labeur a l'ouvrage, a technology-enabled transition from work to craft. Vitaud refers to new forms of work that replace dehumanizing mass production, using technology to leverage human initiative and creativity. COVID0-19 underlines the need to invest in these more resilient businesses of the future that are less vulnerable to massive disruptions.

The bulk of the investment in new business opportunities will come from firms, entrepreneurs, and impact investors who are prepared to accept longer term returns in exchange for a benefit to society. Unlike robust social investments in education and social infrastructure, these private investments will involve risk (though in high-risk/long-return but high-impact situations some form of public mitigation of risk may be justified). Firms and investors will fail and succeed. In many cases they will need to pivot to new opportunities. Ultimately, however, they will create businesses of the future that are less centered on over-dependence on hyper-globalized markets.

The lesson learned is that COVID-19 accelerates structural economic and technological changes that, if handled right, can lead to a more just and more sustainable future. In doing so, it will create business investment opportunities.
In 1947 Albert Camus' novel The Plague was published. It was situated in Oran, Algeria, during a plague that decimated the city. The hero of The Plague was Dr. Bernard Rieux, who identified the plague and, like the Chinese doctor Li Wenliang, who first identified the coronavirus, was ignored because it was not convenient to the authorities to take his warning seriously. Both the fictional Dr. Rieux and the real Dr. Wenliang dedicated themselves to curing plague victims, not because of an ideological belief but because as doctors that was their job (in contrast to Panelux, who saw the plague as a punishment from God). The real Dr. Wenliang lost his life curing patients. We are not all doctors, but we can learn from their example in our own work to improve the world in which we live.