What is the role of data in helping companies meet their sustainability goals? It offers great potential when 'Big Data' resources are pooled properly, writes ESMT's Joanna Radeke. However, that potential is wasted without proper stewardship, and a broad-base of support from consumers, investors, and workers alike.
Last year, the Economist declared "the world's most valuable resource is no longer oil, but data." Was it big hype or was it a sobering glimpse into the future of the digital landscape? After all, the global pursuit of oil profits was at the expense of our environment and communities. Will data and data analytics cost us as dearly as this or will big data aid us in reaching our sustainability goals?
In our work with members of the Sustainable Business Roundtable, the Center for Sustainable Business at ESMT has seen the promise and the challenge that big data can play in our sustainable future. On the one hand, big data is like renewable energy – it offers a seemingly endless pool of resources from which we can draw power for our work with negligible (if any) damage to people and the planet. On the other hand, big data's potential can be quickly wasted without capable stewardship, cooperation between major players, and the trust and support of consumers, workers, and investors alike.
Assuming that data analytics can provide powerful insights on the environmental, social, and governance (ESG) factors of the sustainability picture, how can sustainability advocates – whether within or outside of corporates – use big data to formulate, implement, and evaluate corporate sustainability initiatives?
Intelligent tools, sustainable solutions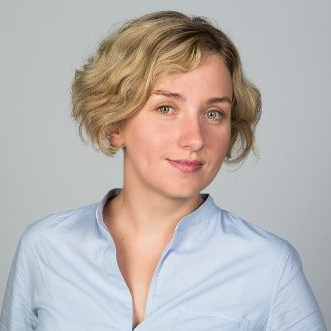 There is interest in all quarters in corporate leadership in sustainability efforts – and the verification of the same. Groups such as the Sustainability Accounting Standards Board, the CDP, the Task Force for Climate-Related Financial Disclosures, the Climate Disclosure Standards Board, the Workforce Disclosure Initiative, and the Corporate Human Rights Benchmark are just a few of the agencies and initiatives offering metrics, standards, and analytical tools to verify corporate sustainability measures.
For both corporate and individual investors, this plethora of options makes it difficult to compare and contrast their utility. What does the right sustainable company or project look like for us? Which evaluation tools and standards should we use? To what degree can we rely on externally developed systems to reflect our (unique) sustainability strategy? Should we create our own system internally?
Here, artificial intelligence (AI) offers hope for an aligned approach that would simplify sustainability decisions for corporate executives and investors alike. The Network for Business Sustainability, for example, published a detailed report by Tal Yifat, a data scientist who specializes in business sustainability, on the first market solutions that make sustainability data collection and analysis more efficient. These emerging ESG business intelligence solutions are combing and processing corporate reporting, monitoring and synthesizing social media conversations, tracking regulatory initiatives, and more. The resulting big data can help shape ESG sustainability strategies, including risk assessment, consumer engagement, and supply chain oversight. "I think that these issues are becoming more and more core to strategy," said Ioannis Ioannou, an associate professor of strategy and entrepreneurship at London Business School. "They are not peripheral to strategy. They're not an add-on. I do not think this is going to be a nice technology to have, but it's going to be a necessary technology, especially for those companies that are really genuine and serious about their commitment towards stakeholders and towards having a positive impact on society."
Big data in operations, supply chains
Despite these inroads in ESG business intelligence, the lack of full control that companies have over their operations and supply chains continues to challenge sustainable transformation initiatives. Here, too, big data analytics can help.
On the operational side, as detailed above, big data can provide companies with a better understanding of their environmental impact. It can also increase cooperation, another factor in the environmental picture. IBM, for example, uses big data analytics to not only improve its own operations, but also to help other companies optimize their operations to be more energy and resource efficient. Additional efforts to increase cooperation are needed. The current linear economy model is based on the take, make, and waste paradigm; the circular economy model, in contrast, is based on the reduce and reuse principle. (One company's waste can become another company's resource.)  The social enterprise Circle Economy is working to accelerate circular economy practices within sectors by using, among others, blockchain technology. Its use can increase data transparency and accountability across value chains and thus help build collaboration among producers and recyclers.
On the supply chain side, big data analytics can help companies improve the traceability of ingredients or components; address transparency concerns in labor, compliance, and sustainability data collection; and reduce supply chain risks. Big data can also help companies engage diverse stakeholders in corporate sustainability initiatives related to the supply chain.  The social enterprise Provenance, for example, "uses blockchain technology to enable secure traceability of certifications and other salient information in supply chains." The company works with businesses to increase transparency in their operations and, thus, grow trust among their consumers. Consumers are encouraged to track the origins of the products that they purchase and to appreciate the social and environmental impact of their buying power. On the other side of the equation, the German sportswear brand adidas collects big data from its supply chain workers via apps and hotlines. According to Supply Chain Dive, "Adidas has established worker hotlines accessible to roughly 300,000 factory workers in China, Indonesia, Vietnam, and Cambodia, and piloted an app in China." In this way, adidas uses data to eradicate modern slavery practices in its supply chains.
The trust deficit
Big data can help solve many of the problems that corporate sustainability initiatives face. There is, however, a necessary condition for that to occur. Companies that are mining big data need to have the trust of their data sources – namely, consumers, suppliers, and partners. This condition has not been met. A staggering 71 percent of consumers do not trust that companies will use their data ethically, according to a joint study published by the Psychometrics Centre at the University of Cambridge and the global PR firm Edelman.Recent scandals and data breeches involving Facebook and Google may have deepened the divide, but also awakened the business world to the imperative of addressing the trust deficit and foreseeing ethical and ESG challenges to meeting sustainable development goals (SDGs).
"Big data offers tremendous potential for predictive analytics and solutions that will help to foster global sustainability across all SDGs," said Thomas Osburg, a leading expert on the issue of trust and digitization and the co-editor of the book Sustainability in a Digital World. "The challenge, however, is the declining institutional trust among citizens. New technologies lead to new forms of distributed trust in transformational networks that is much harder to gain than traditional forms of trust in hierarchical relationships."
Some companies are heeding the call to engage with their consumers around data security, data privacy, and digital transformation themes to bridge the trust gap. The German telecom company Deutsche Telekom, for example, has pledged to regularly and publicly focus on the question "Are we stumbling blindly into digitization?" The company has interviewed leading German experts in digitization on its risks and has encouraged its customers to engage in a periodic "digital detox." After undertaking a joint study with Loudhouse on the "future of digital trust" in 2014, its French telecom counterpart, Orange, called for greater commitment to increasing transparency in data usage and sharing, providing consumers with tools for controlling their data, and championing the consumer role in data oversight. Here, too, big data analytics are expected to play a central role.
Human and machine
Fundamentally, as Prof. Edward Freeman so aptly stated in a recently co-authored article in Sloan Management Review, "Behind every piece of code that drives our decisions is a human making judgements about what matters and what does not." As sustainability advocates with an eye to big data as more than "the new oil," we must thus ensure that corporate ethics and sustainability issues are central to the (still emerging) story of big data and data analytics. We need to ensure that the humans behind the programming and the data analysis are well equipped to deal with the diverse challenges of ESG business intelligence and invested in the success of corporate sustainability initiatives. And because even new technology solutions can be manipulated or corrupted, we must also be vigilant in implementing robust digital systems of checks and controls.
We can only hope that equipped with big data and with the help of AI and algorithms, CEOs and other c-suite executives will heed the warnings of the machines to guide us to a sustainable future.