What we expect from digital talent is hindering our digital transformation.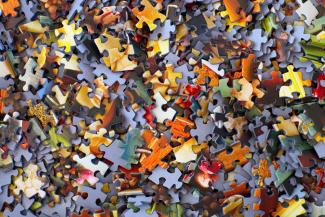 Here's how we would like to imagine the digital transformation happening in our companies: First, HR hires digital talent. Then, these talents drive the company's digital transformation. Thus, the company has been digitally transformed.
For most companies, whether global corporates or niche-driven hidden champions, this could not be further away from the truth: Many companies lack the internal talent to carry digitization forward. Why they have not hired and recruited these digital talents is usually the result of three major misunderstandings.
The all-in-one solution
The term "digital transformation" is misleading in its simplicity. It disguises a variety of company processes that could fall under the digital banner. Upgrading a factory to Industry 4.0 standards, data-driven and highly personalized customer service, the move to a platform-based business model – these all have little to do with each other.
Longing for a single talent with expertise in all of these areas will surely disappoint. As the chief digital officer (CDO) of a hidden champion in the construction industry told us recently, "After I joined the company, the owner said, 'Now go ahead and make us digital.' He thought that I as a single person could do the trick."
Instead, companies need to be aware that digital transformation will require experts for different sub-areas. They can work quickly and outside of formal structures in constantly changing teams on different transformation initiatives (i.e., in agile ways).
Moving the mountain
The competition for digital talent is fierce in today's business climate. Hidden champions – the top-earning enterprises in niche global markets – often lose the fight due to their low profile and small-town locations. These companies have to be innovative to win.
Instead of trying to recruit digital talents to their small towns, they are opening satellite offices in major cities. German tools manufacturer TRUMPF, which is based in Ditzingen (approximate population 25,000), created its Industry 4.0 solutions subsidiary AXOOM in Karlsruhe (pop. 310,000) to benefit from that city's software cluster. The Viessmann Group, which was founded in Allendorf, Germany (pop. 5,600), set up its venture builder WATTx in Berlin (pop. 3.6 million). Medium-sized companies have joined forces to set up incubators, such as the digitalHUB Aachen in the Aachen region (pop. 553,000).
Divided we fall
The successful recruitment and integration of digital talent stands or falls with the digital skills of existing managers. There are two reasons for this.
One, numerous decisions have to be made: Should we hire an analyst or a data scientist? Should we start a project on blockchain or on artificial neural networks? Should we try open innovation, crowdfunding, or a hackathon? Questions like these require that the management team develop and maintain a certain level of digital expertise.
Secondly, without support, the work of newly recruited digital talents will be fruitless. The rather high-profile 2013 case of the BBC and its failed Digital Media Initiative highlights this danger. Professor Elizabeth Daniel of the Open University Business School and Professor John Ward of the Cranfield School of Management had this to say about the case: "Research on IT project failure has found there is often an over-reliance on methodologies and processes, rather than establishing effective business leadership and the active engagement of perceptive individuals, who are prepared to identify and tackle the difficult organizational issues that are really affecting the success of IT projects."
Digital transformation requires all managers and employees to be willing to change long-practiced behavior. If this willingness does not exist, digital transformation is doomed to fail. Even the best digital talents will be unable to change that.