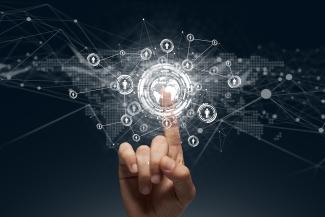 On LinkedIn earlier this year, one of the hot topics dominating the marketing groups was Coca-Cola's decision to scrap the role of CMO, or chief marketing officer.
Coming from probably the world's most famous and iconic brand, Coca-Cola's announcement caused ripples in the world of marketing. In place of the CMO, the firm announced the creation of a new role: the CGO, or chief growth officer, who would lead Coke's transformation into a "growth-oriented and consumer-centred" beverage company.
Other big firms such as Colgate Palmolive and Mondelez have made the same move and more, especially in the so-called FMCG (Fast Moving Consumer Goods) sector, will likely follow.
Many of these giant firms have seen growth become increasingly sluggish, as they cope with the realities of marketing in the digital age.
Not long ago they had the edge in marketing because they had the resources and deep pockets to outspend lesser rivals on TV ads and other costly marketing activities. Now that the internet offers a less expensive means of communication and marketing, smaller competitors are able to compete more effectively than in the past.
In a scenario where the gross revenue is stagnating and net income pressures are growing, there are rumblings of discontent in the big firms, directed against those in charge of marketing. Indeed one recent global survey this year found 80% of CEOs "do not really trust and are not very impressed by marketers." That report followed an earlier survey of CFOs that found many who regard marketers as "fluffy and weak."
Barriers lowering
As with many roles and industries, the disruptive forces of technology are at play. The rise and rapid evolution of digital marketing platforms and outlets has fundamentally shifted the balance of power.
This redrawing of the lines has cut across all spheres of marketing. As small companies seize the potential of digital, the barriers of entry into mature markets are lowering and the walls protecting well-established brands are becoming less formidable.
Agile and tech savvy operators who embrace fast-evolving technologies are able to build brand awareness and closer relationships with consumers without the big bucks that were once required in conventional advertising. In the FMCG sector, one example I often refer to in my marketing classes is that of Chobani yogurt, founded by Hamdi Ulukaya, a Turkish immigrant to the United States, in 2007.
Taking a punt on a defunct Kraft food factory, with no prior experience and a tiny marketing budget, in the space of five years Ulukaya grew a small, no name startup with just five staff into a global Greek yogurt empire worth over US $1 billion.
His secret was diving head first into what was then the emerging power of social media, using it to reach out to bloggers and connect with consumers in ways that built an engaged and enthusiastic fan base. Over a short space of time, Chobani also overturned the industry: Greek yogurt sales surged from less than 1% of the US market in the mid-2000s, to more than 50% by 2013, with Chobani itself making up more than a third of those sales.
Another example is Sugarpova – a premium confectionary brand launched in 2012 by tennis star Maria Sharapova that has largely shunned traditional advertising. With a relatively modest investment, the bulk of Sugarpova's marketing has focused on leveraging the power of her 10.5 million Facebook fans and 400,000 Twitter followers to raise awareness and build relationships.
The ability to run targeted campaigns and to collect and process data at low cost has empowered smart, upstart competitors like Chobani and Sugarpova to nibble away at the market share of much bigger and longer established brands.
Size advantage
That is not to say that established big name consumer goods companies are falling behind smaller rivals when it comes to digital. On the contrary, companies like Coca-Cola, Unilever and P&G excel across all forms of marketing. It is simply that the size advantage these big names once had is no longer as insurmountable – in a social media-driven world big ideas can count for more than big spending.
As in the past, those brands that can afford market research rely heavily on it to derive insights into the impact of their advertising. Yet only a small proportion of advertisers are willing to invest in these expensive services.
In comparison, web analytics provide real time metrics such as "views" and "likes" that unequivocally reveal what engages with consumers at close to zero cost. On the flipside of course, they can also expose ineffective campaigns in a manner that is hard to challenge.
Marketing is by no means a dying art, and the appointment of chief growth officers is not a sign of that – marketing has always been primarily about delivering profitable growth.
Rather it reflects that marketers today must be adept at reinventing themselves. With corporate stakeholders demanding greater accountability, they must be able to wrangle the data to show clearly show how marketing is driving growth.
Successful marketers do this by building and sustaining the equity of their brands – in other words the commercial value that comes consumer perception of the brand name. No other asset compares with high equity brands like Coca-Cola, Google, IBM, Apple, and BMW, in their potential to generate future cash flow and sustain long term profitability.
The good news for talented marketers is that they are more sought after than ever.
At a time when brands large and small are facing stiffer competition, corporations urgently need these professionals to spearhead innovation and deliver growth.