Two years ago, representatives of more than 190 countries signed the Paris Climate Accord at COP21. Global Network Perspectives asked experts across the network about the policies that their countries are implementing in order to meet the commitments made in the agreement—and the challenges that remain.
India
A. Damodaran, Professor, Economics & Social Sciences, IPR Chair on IP Management, Indian Institute of Management-Bangalore
Contrary to what experts and climate policy makers think, India's greatest climate change motivators would be the demand-side management systems. This is very underrated and understated in policy documents.
Japan
Takashi Nawa, Adjunct Professor, Hitotsubashi ICS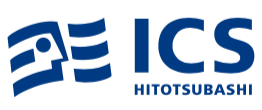 The Japanese Climate Change Policy was agreed in 2016 to meet the COP21 commitment The Japanese government is promoting both the concept of Environmental, Social, and Governance investing (ESG) and sustainable development goals.
The financial market in Japan has started to pay special attention to the sustainability dimensions. GPIF, the biggest fund in Japan, has also declared that they started an ESG fund of 1 trillion yen.
In the latest Dow Jones Sustainability Index, published in September 2017, 32 Japanese companies are selected among total 319 companies, increasing from 26 companies of last year. Japanese companies with high ranking in ESG metrics, such as Daikin and Omron, have been enjoying higher valuation in the stock market.
Mexico
Consuelo García de la Torre, Professor in Administration and Marketing, EGADE Business School

In terms of innovation among the business community in Mexico, thanks to the agreement there has been an increase in efficiency and better practices in the industrial sector, particularly within smaller industries. Regulations and standards have been introduced as well as incentive programs to regulate future energy consumption, even in the energy service market. Better practices are being adopted both by the production chains and the end users. Furthermore, products made as a result of green technology are now being certified. The macroeconomic impact of the 2030 reduction forecasts a 23% increase in investment and a 5% growth in GDP, with a reduction of the unemployment rate by 4%.
Philippines
Felipe O. Calderon, Assistant Professor, Department of Finance, Accounting and Economics, Asian Institute of Management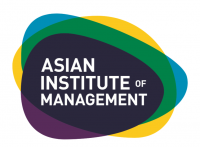 The American Chamber of Commerce of the Philippines reported that the risk exists that Metro Manila will be unsuitable to live in by 2020 if infrastructure and roads are not upgraded. The country's own Climate Change Commission recognizes the air pollution caused by road traffic.  The disastrous impact of the traffic crisis is more immediate and real than climate change to many Filipinos. Sadly, commuting for five to six hours each day has become the new normal, including the pollution being created by idle vehicles.
South Africa
Tine Fisker Henriksen, Senior Project Manager, Innovative Finance, Bertha Centre for Social Innovation and Entrepreneurship, UCT Graduate School of Business

In South Africa specifically, we've found that the same problems apply to green small and growing businesses as the local investment funds supporting them; it's challenging to raise risk-willing capital locally and the deal size is often too small to be attractive, locally and internationally. Since many of the green business models are new and the topics highly technical, they are viewed by investors as high risk, with the confounding challenge of high start-up costs, limited track record, and lack of working capital. Traditional financing through commercial banks or commercial lending institutions is often not a viable option for many green enterprises.
Turkey
Metin Turkay, Professor of Industrial Engineering, Koç University

One of the important developments is the implementation of renewable energy projects to reduce greenhouse gas emissions in Turkey. Wind energy projects here were supported by the government and most recently (March 2017) a project to install a 1-gigawatt solar power station was approved with a guaranteed purchasing of the produced electricity at competitive market prices. These developments are encouraging; however more needs to be done to reach the goal of COP21 commitments.
United States
Todd Cort, Lecturer in Sustainability, Yale School of Management

Donald Trump pulled the United States out of the Paris climate accord, making it the lone dissenter in the world. By itself, this is a tragic and ironic story in which the myopic view of a minority in power creates economic, social and environmental destruction for both themselves and all of us around them. The "full" story, however, depends on whether you are an optimist or pessimist.
Global Network for Advanced Management