New businesses in different countries face a variety of circumstances and challenges. A venture's location may mean a lack of infrastructure, difficulty in accessing funding, an inhospitable regulatory environment, or cultural and social barriers. Global Network Perspectives asked faculty across the Global Network about the issues that local entrepreneurs face and the successes that exemplify their regions' unique advantages and opportunities.
Hong Kong
Kar Yan Tam, Dean of Business and Management, Chair Professor of Information Systems, Business Statistics and Operations Management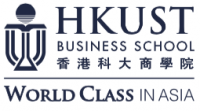 Hong Kong is also a premier financial hub, and the recent advancement of technology has opened the window for many new opportunities, including an ecosystem for fintech startups. Creative entrepreneurs can benefit from the city's mature financial market, supported by a sound legal framework, which allow many new financial products and solutions to be developed.
The continued development of fintech platforms will transform the way the world conducts economic activities and business transactions across borders and anywhere around the world. Hong Kong is strategically positioned in Asia with excellent proximity to Mainland China. The unique connection with the thriving mainland economy enables startups to grow at a faster pace and develop their business models for a potentially larger market.
Mexico
José Manuel Maraboto Quepons, Professor, Department of Management, EGADE Business School

While entrepreneurship is booming, innovation still proves to be an issue for new business owners in Latin America and the Caribbean. There is a broad consensus that new, innovative enterprises play a vital role in determining how dynamic a country's innovation will be; however, in the case of Latin American and Caribbean countries trends show that the region's lack of innovation has a direct effect on economic growth, according to the Organization for Economic Cooperation and Development.
OECD members spend an average of 2.4% of their gross domestic product (GDP) on research and development, while in Chile and Mexico – the only two Latin American members of the OECD – the rate is just 0.4%. In other countries in the region it is even less. As a result, the Latin American and Caribbean region is just not inventing enough. The region is home to 8% of the global population and yet, in 2010, just 2.6% of the world's applications for patent registration were filed from there.
The lack of innovation limits the role of the new ventures in the global market place. Just 7.8% of Latin American micro enterprises are participating in the global market, with the USA being the most important market segment with 60% of the total exports.
Philippines
Maria Elena Baltazar Herrera, Associate Professor, Chairman, Strategic Management Department, Academic Director, Master in Entrepreneurship,  Asian Institute of Management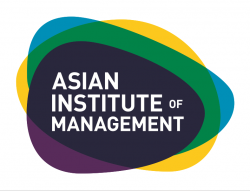 While necessity-motivated Asian entrepreneurs tend to focus on local markets, many Asian enterprises, especially those looking to scale, tend to focus on export markets. Intra-Asia trade has become increasingly important, especially in the wake of decelerated demand from the West and accelerated Asian demand arising from increasing Asian wealth. In recent years, the availability of online platforms and global logistics solutions have allowed even smaller enterprises to create viable business models addressing micro-niches. As many economies in Asia leapt directly onto mobile platforms, many Asian business models leverage the typically high utilization of mobile technology in Asian economies.
A key concern for Asian entrepreneurs is to find the right mix of local versus international customers and to leverage their internal capabilities and the domestic factors available in the countries in which they operate.
South Africa
Martin Hall, Emeritus Professor and Senior Scholar in Residence, Solution Space, University of Cape Town Graduate School of Business

The decision by Nasdaq-listed technology education company 2U to acquire Cape Town-based start-up GetSmarter for R1.4bn ($103m) earlier this year is not only a vote of confidence in Cape Town and South Africa's digital economy, but a classic example of bootstrapping eventually yielding significant results. 
GetSmarter started off with just five employees when it was launched in 2008 by brothers Rob and Sam Paddock, backed by a very small budget derived from their family's other business which was just enough to pay salaries. The company currently has a 400-strong workforce and could take on many more employees as it continues to show strong signs of growth following the acquisition.
GetSmarter's marked growth is impressive. Its revenue was about R227m in 2016, derived from students enrolled in the company's programmes with South African universities, with a significant element from new partners in Britain and the US.
The company has served more than 50,000 students since inception. Course completion rates are an average 88%, which is almost unique for online education, matching or exceeding completion rates for conventional universities.

Cape Town offers distinct advantages to entrepreneurs including good infrastructure and high quality of life for founders. In addition, the city boasts four universities and one of them, the University of Cape Town, is ranked as the leading university in Africa. This offers entrepreneurs a solid skills pipeline.  Founder of one of the world's most successful incubators, Y Combinator, Paul Graham, famously wrote (link is external)that the recipe for a startup cluster is having a great university near a town that smart people like and the Cape Town success story appears to corroborate this.
Cape Town provides a good environment to test and validate new ideas, although it remains constrained by market-size. Within the region, there is a range of entrepreneurship and ecosystems from micro-enterprise serving hyper-local markets to SMEs aimed at regional and national markets to innovation-driven enterprises that are scaling and serving international markets. There is evidence that high potential entrepreneurs are using the region as a base to build product and test market before launching overseas. It is a strategy that is paying big dividends for some. For example, eating-out app Feastfox(link is external), a Cape Town startup from the GSB MTN Solution Space Venture Incubation Programme, recently successfully closed an angel fundraising round, raising $175,000 (R2.3 million) primarily from Silicon Valley-based angels and venture-capital (VC) firms to allow it to expand internationally.
Elli Yiannakaris, Director of the Raymond Ackerman Academy of Entrepreneurial Development, UCT Graduate School of Business

In a country like South Africa, where Global Entrepreneurship Monitor (link is external)research highlights that negative perceptions towards entrepreneurship as a career option are rife, aspiring entrepreneurs need to surround themselves with like-minded people. One additional challenge they face is a social perception that entrepreneurship is of a "low" social status, or isn't socially acceptable at all.
Young entrepreneurs also face harsh economic realities, where they face pressures to drop out of their pursuits in order to get a job and support their families. Therefore, access to other forms of personal support in the early stages of building a business is also critical, for example providing vouchers for groceries, cellular data, or transport stipends.
With such realities facing entrepreneurs on the ground, it is important to understand that the work of transforming a young person is not a one-way street or a once-off intervention. It is a relationship, a journey.
The aim is to give marginalized young people a crucial foothold in the economy by allowing them to gain economic independence that they can then leverage. It may take a while, but this is a sustainable route to building an economy from the ground up.
United States

There are several factors that might cause the United States to become less competitive in the battle to attract new founders in the future. Capital is becoming borderless, making it easier for startups to access funds regardless of their location decisions. Increasingly strict visa policies in the United States could have a negative impact on a company's ability to attract the most qualified candidates, particularly for high-wage, technology-related jobs that require specialization. Although the United States is seeing a manufacturing resurgence in some industries, relatively high manufacturing wages can still make it difficult for CEO's to justify locating manufacturing operations in the US for many high tech companies. Comparatively high corporate tax rates reduce overall potential profitability if headquarters are located in the United States. Global access to mobile devices and the web, along with improved shipping capabilities, have made it easier to reach and serve customers around the world, making it less of an imperative to locate close to end customers. Investment in infrastructure in the United States is lagging behind other countries and, although there is significant private funding ready to be deployed, the current political environment makes it difficult to predict when we will see the Federal Government committing the funds needed to ensure that we remain competitive.
Global Network for Advanced Management