To coincide with the fifth anniversary of the Global Network for Advanced Management in April 2017, Global Network Perspectives asked faculty across the 29 schools in the network: "What do you think the future of globalization looks like? How will this affect the economy in your country or region? How is your school preparing students for this world?" Read all of the responses. Also, in a session at the anniversary symposium, a panel of experts—including former U.S. Secretary of State John Kerry—led a discussion of the future of globalization and its implications for business and management education. Watch the video.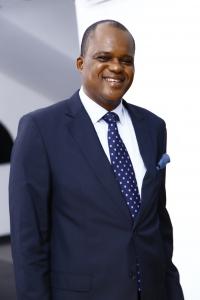 What do you think the future of globalization looks like? 

I see the world becoming more and more boundary-less and boundless. I see globalization not limited to big organizations but also to medium-scale and even small-scale organizations. This will be driven mainly by technology—the internet and social media. Organizations may no longer need to set up international offices in order to become global. Sales and transactions can happen across nations, and goods and services can be made available thousands of kilometers from where they originated, using the internet and social media. 

How will this affect the economy in Nigeria?

This will improve the competitive landscape in the country. Local organizations will increasingly have to contend with firm competition from similar organizations abroad that do not necessarily have to set up brick-and-mortar offices. This is already happening in the education sector, where many good schools are coming into the country and offering online courses without establishing physical structures. The effect for the economy, as is the case in the aforementioned sector, is that it will force the raising of standards, since the consumer now has equally good or better choices at the click of a mouse. It will eventually make it unprofitable to provide mediocre services or produce goods not up to international standards.

How is your school preparing students for this world?

Lagos Business School plans to do at least four online courses this year, the highest it has attempted in a year since the first free online course was held in September 2015. Recently, four faculty members participated in a six-week Open University business school faculty fellowship in the United Kingdom. The school has introduced blended learning—on-campus and off-campus—in its modular EMBA program and in one of its executive programs, the Management Acceleration Programme. The school's Instructional Design and Technology Unit is being strengthened to lead this new pedagogical direction, and it is currently engaging with individual faculty to commit to giving online seminars within the year.