Consumers today have the world at their fingertips through the internet, but they are not making much effort to explore it when it comes purchases of durable goods.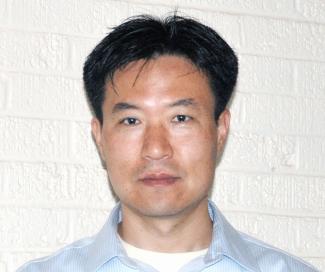 A study by Professor Jun Kim of about 1,000 online buyers of digital cameras found they hardly looked around at all, visiting an average of 3.4 camera-related websites and looking at an average of only 2.6 brands. 

In fact, Professor Kim said the results suggested consumers probably had a pretty good idea of what they wanted to buy before their fingers even touched the keyboard, which means marketers had very limited options if they wanted to use the internet to persuade consumers to select their brands.

"The inference is that when it comes to online shopping, somehow these consumers had already developed their preferences. So it may be too late [for marketers] to intervene when their mindset is that now they need to buy. You need to intervene before that," he said.

The finding may not come as a total surprise to scholars and marketers, who have been aware that consumers conduct limited searches. But what Professor Kim's research does is measure more precisely how consumers search and what they look at before committing to their purchase.

He worked with two sets of big data. Consumer data came from the media analytics company, comScore, which has a panel of 250,000 computer users who have given the company access to their complete browsing history. Between September and December 2010, about 1,000 of these panelists bought digital cameras and it is their browsing history that Professor Kim uses.

The second set of data was pricing data during the same period for cameras sold by major online retailers, such as Amazon. About 300,000 different price points were collected.

In aggregating the information, Professor Kim discovered not only the number of websites and brands that consumers looked at, but also that they looked at an average of six different camera models and spent about two weeks visiting and re-visiting these products before they made their purchase decision.

As one might expect, there was a close relationship between the price searched and the price eventually paid. People also tended to stick with one brand, so if they were searching mostly Canon cameras, they ended up buying a Canon camera. They were also more likely to buy cameras that they looked at later in the two-week search phase.

Professor Kim said the results had two implications for marketers regarding where they should, or should not, put their advertising dollars. "The first takeaway is that consumer search activity is very focused. When consumers come to the online store, they have some kind of brand in mind and probably are not very good candidates for intervening.

"Second, they have developed very good preferences. They know the price range and the brand they want to look at and they end up buying within that price range and brand. Again, there is not much opportunity here to intervene.

"What this means is that if you want to intervene, it should be before consumers enter their online search," he said.

Professor Jun Kim of the Business School's Department of Marketing was speaking at the Business Insights luncheon in May 2015.​