Sustainable development raises great hope for companies. It is a breeding-ground for innovations of the next decade, a source of change in business models, and a lever for economic growth. But what is it really? To understand how companies incorporate the topic in their internal management and resulting benefits, Diane-Laure Arjaliès and Julia Mundy studied the management of corporate social responsibility (CSR) / sustainable development (SD) in CAC 40 companies.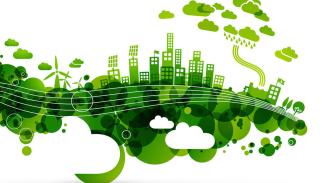 CSR gives companies legitimacy, improves their image, and unites employees. But how can it be implemented from an operational standpoint? How has management control taken on the topic? The study of Diane-Laure Arjaliès and Julia Mundy shows that multinational CAC 40 companies have all incorporated CSR / SD in their internal control processes. They have established indicators, which take into account these issues in relationships with affiliates and subcontractors, and anticipate future legislation on CO2 emissions and pollution reduction.
CSR/SD: A RISK APPROACH 
In management control, CSR and SD are first understood as risks. The logic: it is the natural approach of management control (and internal processes). So for multinational CAC 40 companies, it is first about complying with new norms and meeting legislative requirements. They are, above all, constraints to be managed. For example, for many companies, the prospect of the carbon tax represents an additional cost; it is thus difficult for a cement manufacturer to see it as means of innovation. The consideration of SD and ethics concepts creates new risks for these multinationals, insofar as extra-financial factors may now have a strong impact on performance. This situation, depending on how it is experienced, can both inhibit innovation and drive change.
PROCESSES FOR SEIZING CSR/SD INNOVATION OPPORTUNITIES
Internal control processes: because they foster communication, reporting, identification of threats and opportunities, and thus innovation, they can support the achievement of CSR / SD objectives, as shown by the researchers. And CAC 40 companies are careful to not miss growth opportunities that may arise from CSR / SD. They encourage working groups on the topic, implement online collaboration tools, and develop bottom-up interactive processes, with freedom of expression within certain boundaries established by management. However, for the time being, these initiatives have not led to significant innovations in all areas of activity and no CAC 40 company has renewed its strategy thanks to sustainable development. In reality, these multinational, publicly listed companies already have so many short-term financial restrictions that it is certainly more difficult for them than for others (smaller and/or not publicly listed) to take full advantage.
VARIED APPROACHES BUT STILL LIMITED EFFECTIVENESS
Classification as an industrial/service company has little impact on the ability to innovate through sustainable development, the researchers observed (however, some industries enable it more than others). In terms of control, two approaches coexist, without one having more weight than the other. Some companies have added the sustainable development approach to existing processes, which can lead them to neglect it in periods of serious pressure. The existence of a specific management has the advantage of making it visible and providing a separate budget, but can marginalize it. Similarly, some companies have a decentralized approach, others centralized, without it having an obvious impact on their CSR / SD performance. Finally, the process of budget management, favoring reporting and the identification of threats and opportunities, can create changes and hence innovations supporting the achievement of SD objectives. But they remain fragmented, often limited to short-term approaches aligned with financial imperatives (such as reducing costs and waste) rather than focusing on strategic investments, which require a longer term commitment.
Based on an interview with Diane-Laure Arjaliès and the article "The use of management control systems to manage CSR strategy: a levers of control perspective," co-written with Julia Mundy, published in Management Accounting Research,  No 24, 2013.