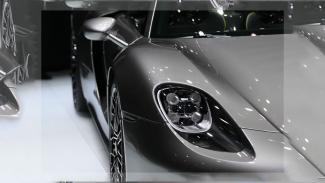 In luxury brand management, most industry players have realized that experiences are essential. However, most of what we know about designing customer experiences originates from work developed with and for mass brands. After extensive research of the market in collaboration with Pernod Ricard, here are the seven things brands need to focus on in order to design and market a true luxury experience.
Advocate beliefs
Luxury brands should advocate beliefs to their customers, rather than simply relying on brand values. Beliefs go beyond values – they are more specific and consequently, more segmenting. True luxury brands, unlike mass brands, should not strive to please everyone – but please those customers whose beliefs align with their own. A good example of this is Louis Vuitton, who go beyond the brand value of 'travelling' to believe in 'practicality'. Louis Vuitton demonstrated this belief when they moved away from producing round suitcases and started to only produce rectangular, square-bottomed suitcases that can be stacked. While some consumers might disagree with this move, those that believe that practicality must be built into style are likely to connect with the brand at a deeper level. Ferrari believes in performance and, as a consequence, invests in Formula One instead of advertising.
Be more than a logo
When consumers think of a true luxury brand, they are likely to think of a whole set of visual icons, rather than one single logo. These can include monograms, brand symbols, logos, colors, patterns, images and even concepts. A good example of this is Bottega Veneta, whose leather goods display no visible symbols or logo, but are instead recognized by luxury consumers by the weaved leather pattern for which the company is known. The stronger the brand, the broader and more numerous the spectrum of icons can be. Think of Chanel, for instance, and you'll think of the colors black and white, the number five or a little black dress. Luxury brands should actively choose their symbols and iconize them through constant repetition.
Go beyond a product, be a ritual
A true luxury brand cannot stop their offering at the product. They must go beyond that to offer unique services or rituals. This can start with something as simple as attentive sales people and prompt customer service, but it should really go beyond that to create a consumption 'ritual' that continually exceeds expectations. Perfume brand Le Labo does this very well. Using the premise that the quality of perfume deteriorates over time, it revolutionized the consumer buying experience by offering a special personal experience: each Le Labo perfume is hand blended and individually prepared in front of the customer at the moment of purchase. The glass decanter is then dated and the customer's name is printed on the label. After taking the perfume home the customer must let it marinate in the fridge for a week before using it. Through this 'ritual' buying Le Labo perfume becomes a personal experience and an exclusive product.
Make the store a 'temple'
Luxury brands must pay extra special attention to the way they sell and innovate at the point of purchase. Before, it was enough for luxury brands to use brick and mortar stores to sell their products – they must now aim to design multifunctional, controlled spaces that create brand experiences and communicate brand beliefs. These types of stores function almost like a religious temple for discerning consumers. An example of this is Prada, who embarked upon a unique project with a Dutch research studio called AMO and the renowned architect Rem Koolhaas. The result of this collaboration was a wide-ranging project that included special 'Epicentres': stores designed to provide a working laboratory for experimental shopping experiences. BMW World in Munich is another example of a 'temple'-like showroom where consumers can experience the brand, rather than simply buy the product. Apple Stores and Nike Town are similar in their approach.
Pull customers into an exclusive 'Parish'
Mere mass brands define who their customers are and 'push' products towards them. For luxury brands, the roles are reversed: consumers must be pulled towards the brand with the promise of belonging to an exclusive community. Many consumers may want access to this 'parish' but – like many religions, only a select few who truly share the brand beliefs can really belong. To this end, luxury brands should create artificial barriers or initiation rituals to select which customers gain admittance. If a customer wants to buy a premium brand Apple product, all they have to do is pay the price. But customers must form a long-term and intimate bond with a Hermes store if they want to be offered the opportunity to buy one of the brand's 'it' bags. Rather than putting customers off, this behavior creates a sense of belonging to a special group. Customers stay loyal and are rewarded for it.
Communicate legends to establish a myth
Mass brands compare themselves with competitors and communicate their advantages over them, but true luxury brands should not do this. Rather, they should aim to communicate the 'legends' associated with the brand. Myths should be conveyed indirectly and should be consistent in every point of delivery, including products, stores and marketing actions. Luxury brands often achieve this by inducing a degree of mystery or by making a connection with art to communicate myths in an elevated way. Rolls Royce achieves this by inviting a select few of their customers to manufacturing facilities to see and experience the company's storied production process in person – but there are no direct messages and customers are never 'pushed' to buy something. Chanel actively keeps the myths associated with the brand's creator, Coco Chanel, alive and these myths feed the brand to this day.
Don't sell a product, offer a 'way of life'
The final element of the luxury framework is that brands should move beyond the mental limits of a 'product category' and offer a 'way of life'. A strong luxury brand should, at some point, aim to sever their association with the product category in which they are rooted and push the brand to the ultimate level of intangibility. In other words – they should sell a pure aesthetic principle and, in doing so, offer their customers a certain way of life. One way of doing this, adopted by Georgio Armani, is through horizontal brand extensions. Armani created a homogenous and consistent world across a wide range of categories such as clothing, home furnishings, accessories and cosmetics for customers of the brand's signature minimalist style. It then extended this philosophy to 'Stay with Armani' when the brand launched the Armani Hotel, where the brands style is woven into every room and suite. Porsche have approached this concept in a similar way by teaming up with Poggenpohl to offer high design kitchens for men.