December 9, 2020
Before earning his Ph.D. in Finance from the University of Illinois at Urbana-Champaign, Professor Woojin Kim served for three years as the Republic of South Korea's Deputy Director in the Ministry of Commerce, Industry & Energy. Since 2006 he has held faculty positions, at the KDI School of Public Policy and Management and Korea University Business School, and, since 2011, at his undergraduate alma mater, Seoul National University, where he teaches at the business school. Professor Kim's research focuses on corporate finance, particularly corporate governance and control-related issues in emerging business groups. He is also currently serving on a government advisory committee in South Korea for large business group policies. After interacting with students from around the Global Network as one class in Seoul National University Business School's Global Network Week module, Prof. Kim decided to offer a month-long course on business ethics to Global Network students. We asked Prof. Kim about the course.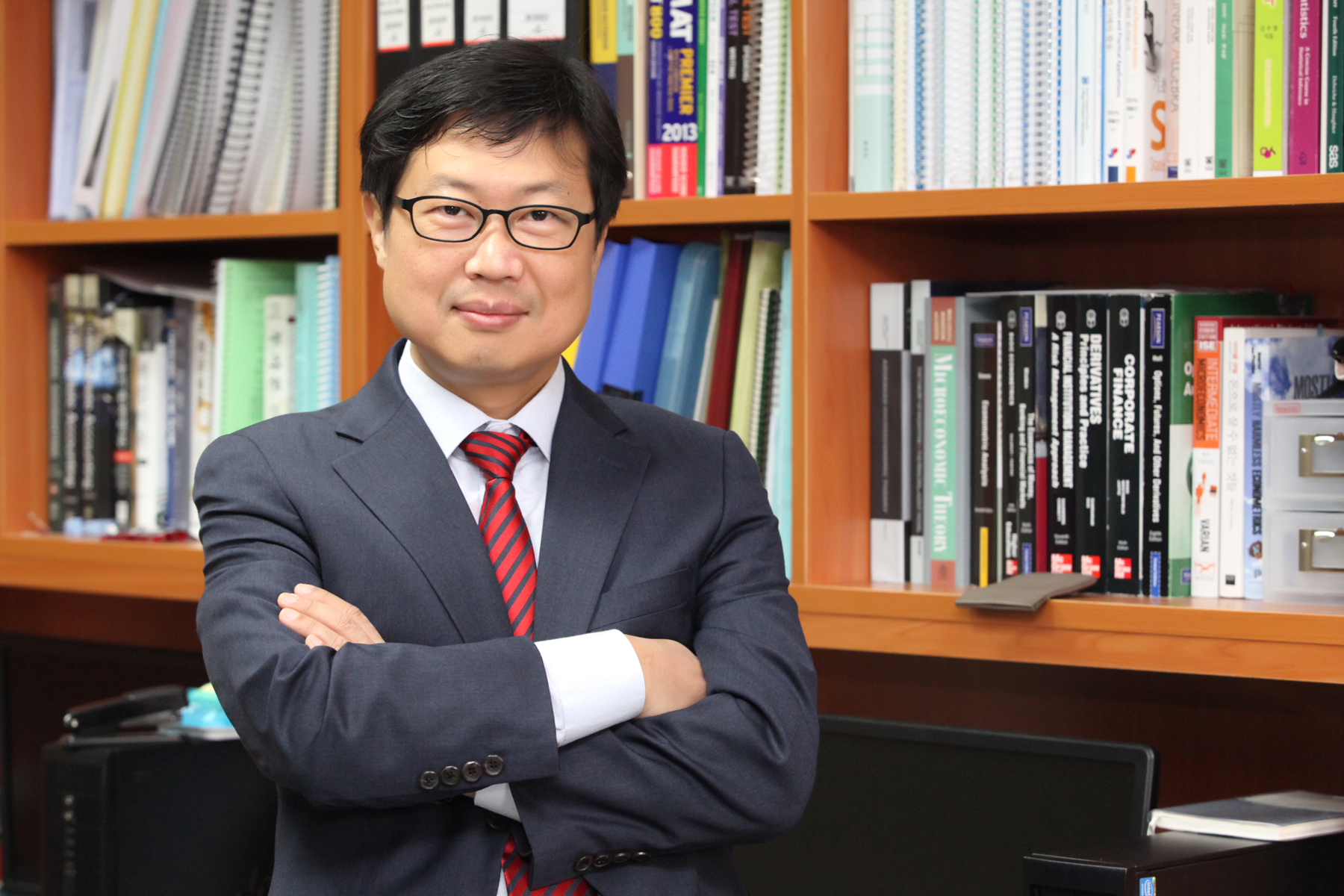 What made you decide to teach this particular course as a SNOC?
I have been teaching a 3-hour version of this course as part of the Global Network Week classes over the past few years, and I received a lot of positive feedback from international participants. Motivated by this, I have decided to share the full semester course with other students within the Network.
What does the global virtual environment of a SNOC provide for students in terms of cross-cultural learning, and how can this also help you?
I have actually benefited from the one-week Global Network Week class this year, as everything was done on-line. Active participation from students around the world real-time was a fascinating experience. Cross-cultural learning is especially important for this course since similar cases occur around the world and students can share their experience in their respective countries.
What do you hope students take away from your class that they can apply to their careers, regardless of the path they choose?
I am hoping that this class would provide a better understanding of how different types of conflict of interest in different corporate structures, e.g. stand-alones in the U.S. vs. business groups in Korea, may affect the decisions of the managers and the welfare of the investors.
 Is there anything I haven't asked you about that is worth considering or mentioning?
This class is mostly about the 'dark' side of the business world. I mostly focus on unethical (and illegal) behaviors rather than ethical behaviors, so be aware!