July 14, 2020
Among the thirty-three Small Network Online Courses to be offered in the upcoming term is a course from Lagos Business School that explores the particular opportunities and challenges of family businesses, in the African context. We asked Dr. Okey Nwuke about his decision to offer the course to students across the Global Network in the SNOC format and what students can expect from his course.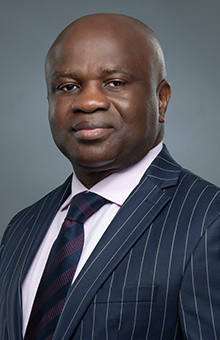 What made you decide to teach this particular course as a SNOC?
Family firms have been acknowledged as the most prevalent business ownership structure in most economies. Research shows that family businesses account for over 80-90% of registered companies and contribute between 50-70% of GDP and tax incomes of most countries (both developed and developing). Unfortunately, family firms have the unenviable record of very high mortality rates, with most of them being unable to survive transition (leadership & ownership) between their founding generations to the next. Research shows that only about 30% survive to the second generation and under 10% survive to the third generation. Though this phenomenon is not peculiar to Africa, given the fragile nature of most economies in the continent, the high failure rates of these businesses significantly hamper economic development/capital accumulation in most African countries.
A better understanding of the opportunities and challenges of family businesses with further perspective provided from the African context will give students a unique addition to their knowledge base. The course is directed towards graduate-level students and management institutions from the GNAM network who will either run their family firm or someone else's and students who will do business with family firms, consult to them, work with them in private wealth management, mergers and acquisitions, banking, consulting, outsourcing, etc.
What does the global virtual environment of a SNOC provide for students in terms of cross-cultural learning, and how can this also help you?
It will provide an opportunity for learning, networking, exchange of ideas, and give faculty the leverage to reach out to students from other countries within the global school network.
What do you hope students take away from your class that they can apply to their careers, regardless of the path they choose?
The course will be of value to participants irrespective of the career path that they choose. The course will also explore the personal, business and interpersonal issues that relate to the progress of the human being, owning, managing and working with or for a family business. It is not only a course about business, but also about how the dynamics in the family affect the business, and how the personal and the business aspects of life can be integrated.