May 27, 2020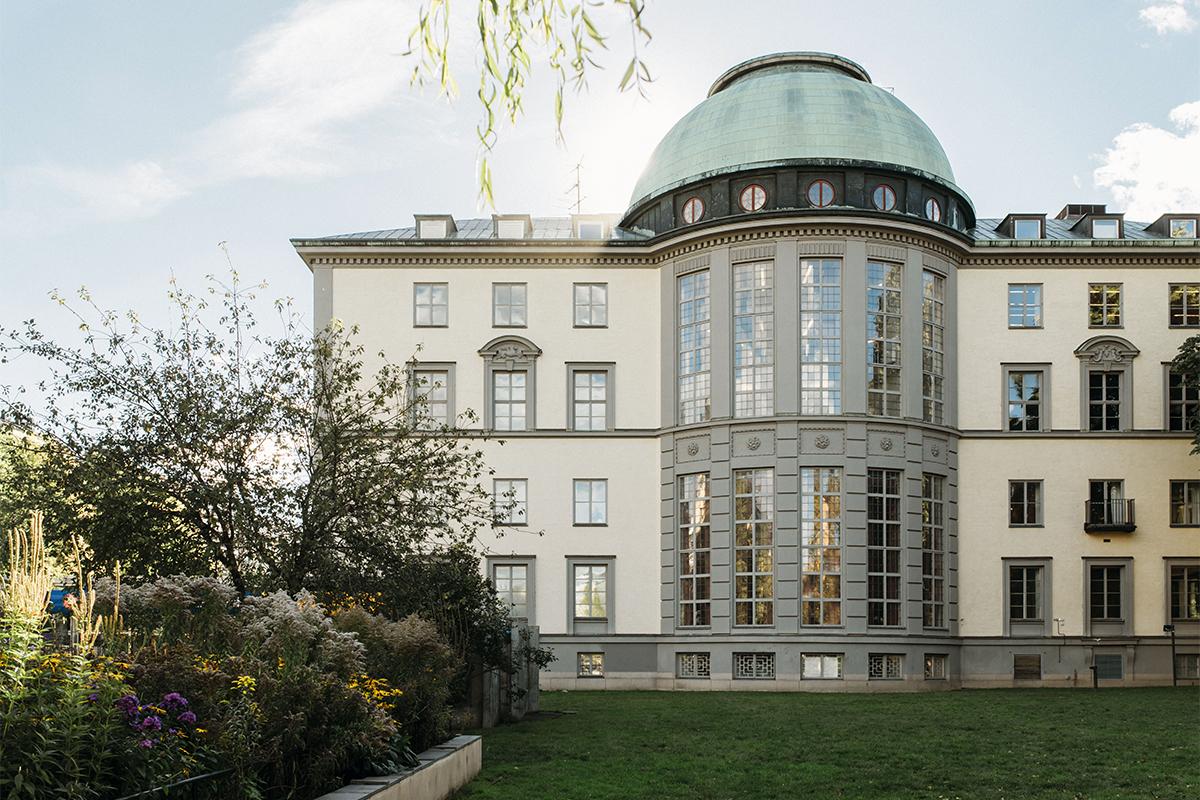 The Stockholm School of Economics (SSE), a 110-year-old business school in the center of the Swedish capital, has joined the Global Network for Advanced Management.
SSE's admission was approved at a virtual meeting of the leadership of member schools on May 14. The school becomes the 32nd school in the network, and the first in Scandinavia.
"We are proud and honored to join one of the world's most prestigious business school networks," said Lars Strannegård, president of SSE. "In times like the present, it is especially important to collaborate and share knowledge and experiences. We look forward to cooperating with the distinguished members and to contributing to the diversity of the network by bringing in a Nordic perspective. Internationalization is at the core of SSE's strategy, and through the membership in the Global Network, we will have the opportunity to further deepen the international context for our students, faculty and staff, to the benefit of society."
Edward A. Snyder, the former dean of the Yale School of Management and the chair of the Global Network, said, "I want to express my appreciation to the Ad Hoc Membership Committee who took such great care in developing their recommendation to invite Stockholm School of Economics to join the network." 
"This outcome is important. One, it confirms the value of the network's policy of deciding which schools to recruit as members. Two, the quality and capabilities of SSE have generated great excitement among member schools. Of particular importance is SSE's strategic positioning as 'an international business school based in Sweden' and its ongoing investments in double-degree programs and high-impact research. The fit with Global Network members could not be better."
Snyder noted that the Global Network is expanding its platform for global collaboration as the world faces the COVID-19 pandemic. "We are also mindful that SSE joins the network during a time when economies and societies throughout the world are shut down to varying degrees. The Global Network, yet stronger with the Stockholm School of Economics as its newest member, continues in its commitment to programs to advance management practices throughout the world."
The Ad Hoc Membership Committee that recommended the admission of SSE to the network included Jamie Breen, assistant dean of MBA programs for working professionals at the Haas School of Business, University of California Berkeley; Stefano Caselli, vice-rector for international affairs at Bocconi University; and Alberto Trejos, dean of INCAE.
"We have a new member in the family of the Global Network," Caselli said. "We are not simply increasing the number of member schools but increasing our value. SSE is a first-class institution, combining an outstanding research background with a continuous pursuit of excellence in executive education. Welcome, SSE!"
Trejos added, "SSE is a great addition to the Global Network. They have a strong research tradition, innovative and well grounded. Their business training is superb. And their business school is strengthened by the proximity of valuable resources in economics and policy. I am very glad to welcome them to the family."