December 12, 2019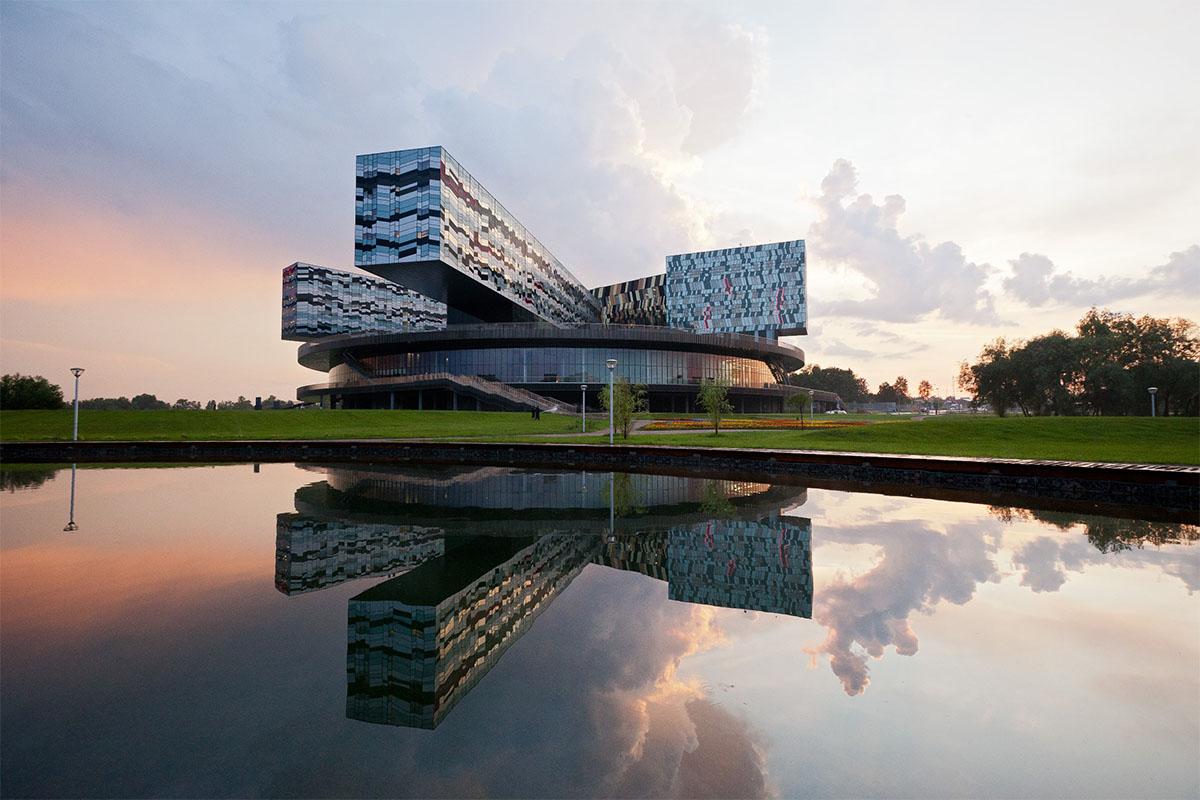 Related news: "Russia's Skolkovo School of Management Suspended from Global Network for Advanced Management"
 
---
In a meeting on December 6, 2019, the deans and directors of the Global Network for Advanced Management approved the addition of Moscow School of Management SKOLKOVO to the network's ranks, bringing the total number of member schools to 31. SKOLKOVO is the first business school in the network in Eastern Europe.
At the same meeting, the deans and directors renewed the network membership of the following schools for three years: ESMT Berlin; Haas School of Business, University of California Berkeley; HEC Paris; IMD; Lagos Business School, Pan-Atlantic University; Saïd Business School, University of Oxford; and UCB Sauder School of Business.
Global Network founder and chair Edward A. Snyder, former dean of the Yale School of Management, said of the addition of SKOLKOVO, "We are delighted to expand our network into Russia by including the Moscow School of Management SKOLKOVO as our newest member. The SKOLKOVO Business School is on an impressive globalization trajectory, which includes international accreditation, building global connections with premier business schools, and increasing the diversity of its faculty and students. Our 30-member Global Network is enthusiastic about including the SKOLKOVO Business School, with its focus on Eurasia, in our many student-oriented programs." 
Said SKOLKOVO President Andrey Sharonov, "The Global Network for Advanced Management is the most exclusive club of leading global business schools, and it is an honor for us to become a fully-fledged member of this community. This provides our students and alumni with an opportunity to interact with representatives of global businesses, and our professors and experts to carry out joint research projects. In turn, as a proactive entrepreneurial school, we are ready to participate actively in the activities of the association and share our expertise."
The Global Network was founded in 2012. It convenes together and leverages resources from business schools across continents. Member schools connect and collaboratively develop programs that enable students and aspiring global business leaders to practice working globally while tapping into the unprecedented resources—including expertise, relationships, and access to data—offered by business schools on six continents. Throughout the academic year, students across the Global Network participate in programs and initiatives including Global Network Weeks, which allow them to pursue intensive study at another member school; the annual Global Network Investment Competition, which measures competitors' success in both assembling a stock portfolio and pitching it to hypothetical investors; and Global Network courses, for-credit courses offered virtually by member schools and open to all students across the network.
ESMT Berlin President Jörg Rocholl said, "SKOLKOVO Business School is one of the most dynamic and entrepreneurial business schools in Eastern Europe. It is well-known for its active work with corporate and public clients, offering a wide range of innovative courses. Its degree and entrepreneurial sector programs attract students from all over Russia, CIS, and Eastern European countries. SKOLKOVO is an important addition to the Global Network, and we all look forward to intensifying our exchange with its faculty and students." 
Founded in 2006, the SKOLKOVO Business School is guided by four principles: openness to the world, entrepreneurial leadership, continuous development, and partnership as a form of cooperation. It offers programs for students seeking to excel in businesses of every scale. In the summer of 2019, SKOLKOVO Business School received EQUIS EFMD accreditation.