November 19, 2019
In the upcoming term, the Global Network for Advanced Management will offer three new Global Network Courses, taught in the small network online courses (SNOC) format to students across the network's 30 member schools.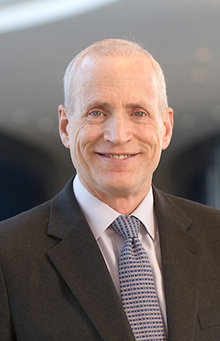 The new courses include Outsourcing Management, taught by Professor Theodore H.K. Clark of Hong Kong University of Science and Technology; Strategy and the Sustainable Enterprise, taught by Professor PD Jose of the Indian Institute of Management Bangalore; and Economic Analysis of High-Tech Industries, taught by Professor Edward A. Snyder, William S. Beinecke Professor of Economics and Management and former dean at the Yale School of Management.
We talked to Snyder, who also serves as chair of the Global Network for Advanced Management, about the reasons he chose to develop Economic Analysis of High-Tech Industries, what students can expect to take away from the course, and the unique advantages to online learning.
What made you decide to teach this particular online course?
My intention is to build a learning system about how high-tech industries are developing around the world. This offering will focus on a 3 x 4 matrix: three regions (EU, China, and U.S.) and four industries (video streaming, payment systems, ride-sharing, and e-commerce). Having students from around Global Network member schools will allow us to systematically apply economics to understand, for example, how video streaming services differ across the EU, China, and U.S. The course materials will include "one-pagers" on concepts such as two-sided markets and economies of scope. They will also include industries briefings.
What does the online environment provide for students in terms of cross-cultural learning, and how can this also help you?
Students who select SNOCs tend to be already very strong in their cross-cultural skills. This course will add to that strength by, for example, having team members from different member schools.
What do you hope students take away from your class that they can apply to their careers, regardless of the path they choose?
Fundamental economic concepts are of great value in understanding how high-tech industries are organized, whether they will become global, and whether a small number of firms will dominate. Regarding the last point, I look forward to understanding better how firms compete.