March 1, 2018
Global Network for Advanced Management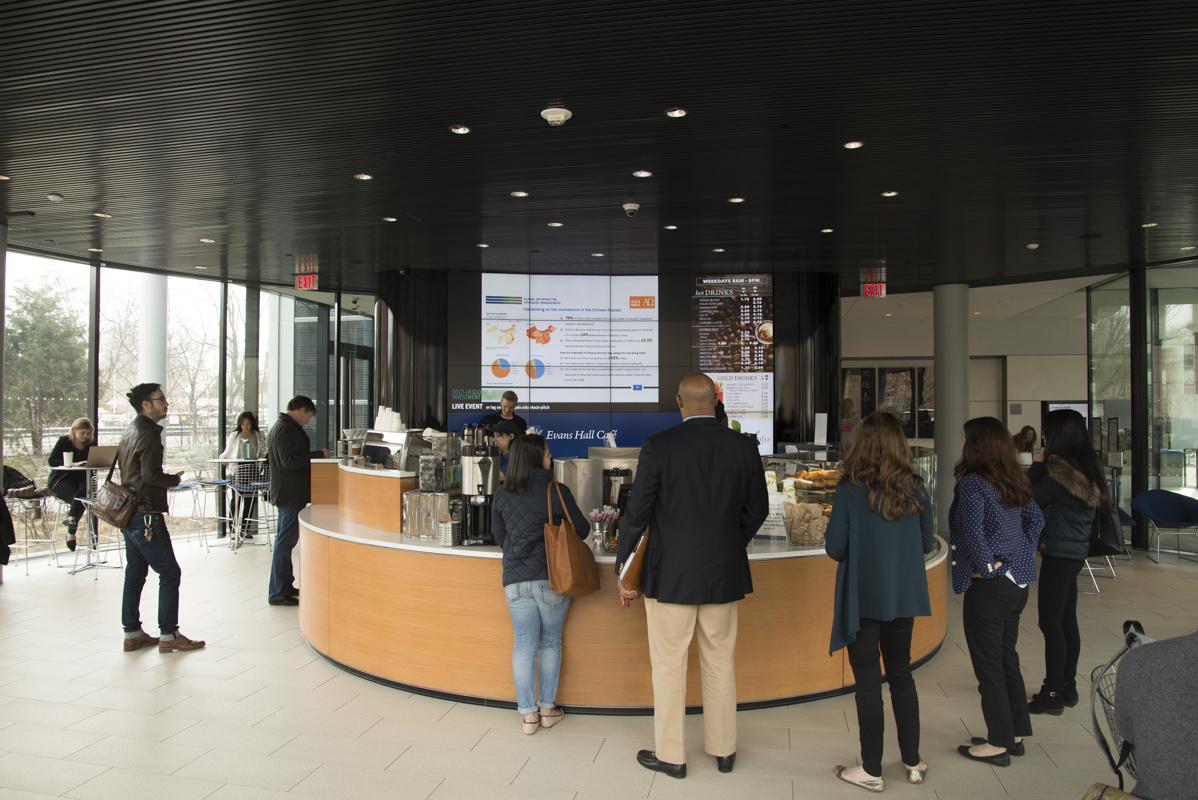 The team, Incatraz Investments, won the $3,500 prize for its work analyzing the stock offering from Cemex Latam Holdings, a firm investing in cement products. Alpha Omega, a team from the National University of Singapore Business School, was the runner-up in the competition, winning $1,500.
The competition, sponsored by the Yale School of Management's International Center for Finance, started with more than 20 teams. Each of the four finalist teams, which also included two teams from the School of Management, Fudan University, presented an analysis of a security issued by a company in its home country. A panel of judges evaluated their analysis of the company's potential exposure to risks, its potential for growth, its capital flows, and other factors.
---
Track the 2017-18 Global Network Investment Competition
---
John Glass, managing director in equity research at Morgan Stanley and one of the judges, praised Alpha Omega for interviewing people affiliated with Best World, a cosmetics company in Singapore, to get a better understanding of how the company worked.
"[Understanding] what questions investors are asking and where you may have a different opinion than the market is critical," Glass said. "You can talk about how something has been a great company historically, but you need to be able to talk about how this might be a great company prospectively or at least a better one than the market understands…if you can get something that's proprietary and use it, that's critical."
Each team gave a 10-minutes presentation and answered questions for 15 minutes during a video conference with the judges, who included James Chanos, the founder and managing partner of Kynikos Associates LP; Rob Pohley, portfolio manager and founder of Samlyn Capital; and Eddie Tam, CEO and CIO of Central Asset Investments, and Glass.
Victor Zhu, president of the Investment Management Club at Yale SOM, served as moderator for the competition. Zhu, who participated in the competition last year, said that provides Global Network students with a competitive edge when they graduate.
"The competition is very unique in that it connects business schools around the world with a common interest in investing," he said. "Unlike some of the domestic competitions here in the United States, participating in the Global Network Investment Competition really gives you a sense of how to invest in a global marketplace. You not only learn about companies that are not in the region you are from, but also see how they approach their research on the ground."
The Global Network Investment Competition continues through April 30, when the team with the best returns on its entire portfolio—defined as the gross return of the portfolio less the performance of the applicable country's capital-weighted stock market index—will be awarded the Performance Prize. Twenty three teams from 15 Global Network schools are competing.