January 18, 2018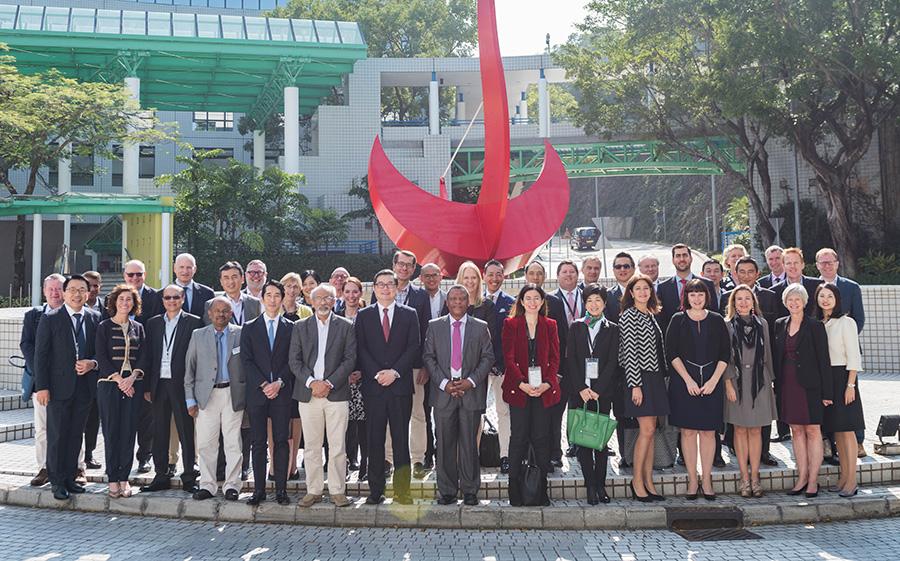 Global Network Deans and Directors met at the Hong Kong University of Science and Technology Business School on December 4 and 5 to discuss new and ongoing network initiatives. 
The attendees discussed issues including criteria for network membership, governance of the network, student engagement, and prospects for further collaboration and partnerships. Launched in 2012, the Global Network for Advanced Management includes 29 leading business schools from diverse countries and at different stages of development. A common purpose, though, is to give their students, faculty and alumni a fuller understanding of economic conditions and challenges around the world.
Professor Tam Kar Yan, Dean of HKUST Business School, said he was exceptionally pleased to see that almost 40 deans and senior administrators from member schools were able to participate.
In his own welcoming remarks, HKUST President Professor Tony Chan said the meeting was a chance to discuss the close cooperation between member schools and unique occasion to introduce HKUST to network members.
Adjunct Professor of Finance, KC Chan, offered a unique perspective on why China's fintech sector is achieving exponential growth. Chan served ten years as Hong Kong's Secretary for Financial Services and the Treasury, and was well placed to compare trends and advances in China with the slower pace of development elsewhere.
Delegates also heard first-hand what the Belt and Road initiative means for the economies in Eurasia and Russia from Alexey Kalinin, Academic Director of the Moscow School of Management SKOLKOVO's Institute for Emerging Market Studies. SKOLKOVO is a partner of the HKUST Business School for research, student exchange programs, and a new Eurasia-orientated joint EMBA program. Andrei Sharonov, President of SKOLKOVO, also participated in a discussion to exchange ideas and share his expertise.
Delegates also visited the Hong Kong Science and Technology Parks Corporation (HKSTP) and heard from speakers, including its CEO Albert Wong on how Hong Kong is positioned to transform itself into the regional hub for technology development. They also viewed several innovative projects, including two titled "Robotics Garage" and "Smart Living Lab."