October 19, 2017
After learning about the coffee industry at INCAE Business School on October 17, students visited the Doka Coffee Estate to see firsthand how a coffee farm works. A guide led them across the estate, located about 1,400 meters above sea level on the slopes of a volcano. A guide at the estate noted that the altitude—the best coffees are grown between 1,000 to 1,500 meters, he said—as well as the acidity of the soil, to produce the most desirable results.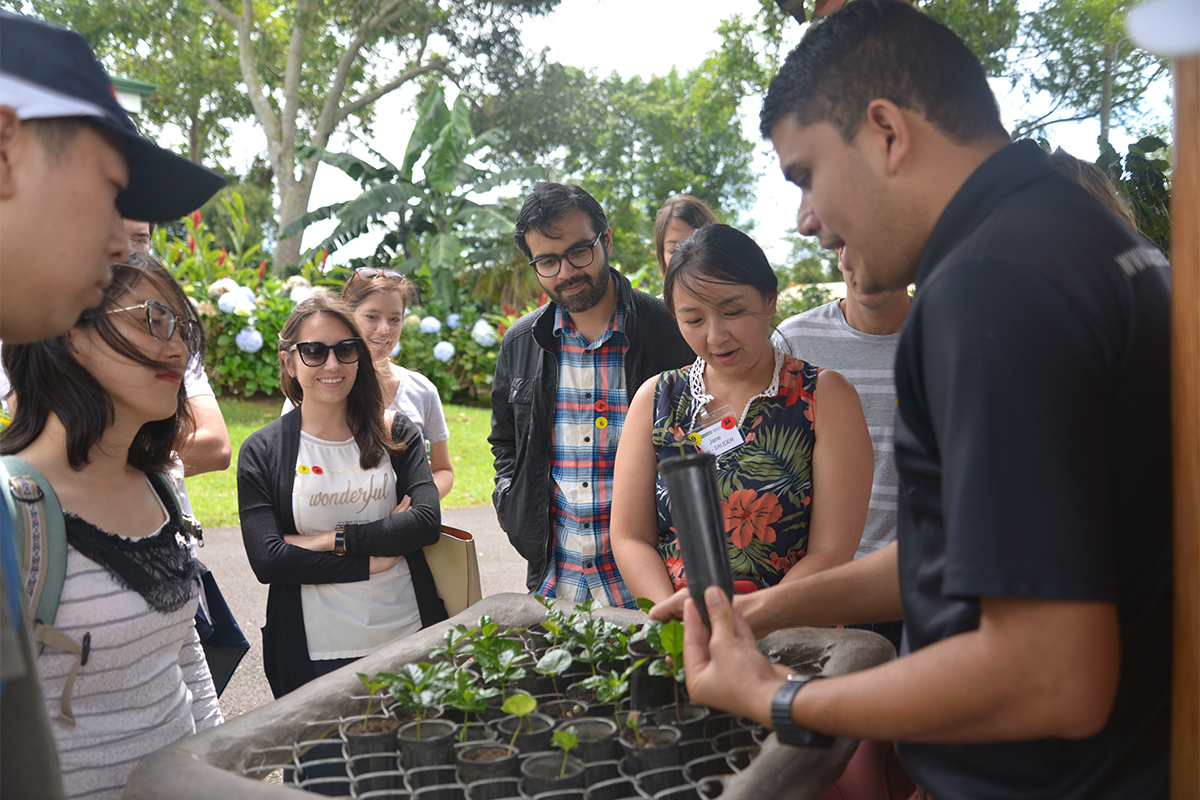 Students were told that during the picking season, when coffee beans turn from green to red around November, migrant workers from Nicaragua and Panama often travel to plantations across Costa Rica to be paid by the cajuelaˆ,or basket of beans picked from the plants. Each cajuela at the estate is worth about 1,200 Costa Rican colóns, or close to $2 USD. The minimum wage paid to workers is 900 Costa Rican colóns, but Doka also provides its workers with housing and water.
Once the beans are picked, they're peeled, processed, and sun-dried before they're roasted to the desired levels for taste.  
This week, Matthew O'Rourke is reporting from Global Network Week 2017 in Costa Rica, where INCAE Business School is presenting its module, "Doing Business in Latin America: The Competitiveness and Sustainability Challenge."