October 17, 2017
What is sustainable development?
That was the question posed to students on the first day of Global Network Week at INCAE Business School. In a session led by Lawrence Pratt, a senior lecturer at the school, students learned more about the broad-scope approach that Costa Rican policymakers have used for decades to evaluate their country's growth.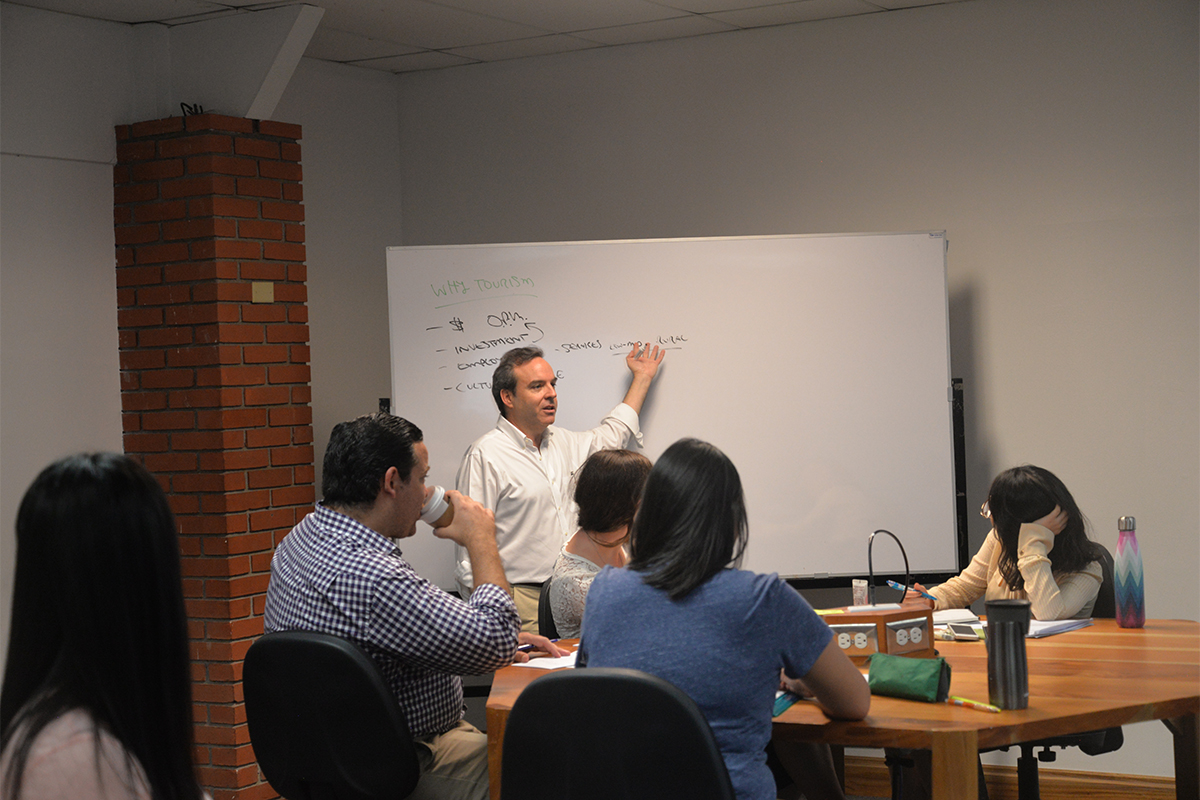 "A balanced development approach includes economic growth, social equity, and sustainable use of natural resources," said Pratt. "If you don't have economic growth, how is your social equity? It gets worse. If you don't have social equity, then what? Your poorest people use your poorest resources in a disproportionate way to farm. It must be considered.
"Imagine you're an investment officer for your country," continued Pratt, "but you have to tell businesses, 'We  don't have access to clean water for four months a year because a war is going on.' How does that sound? All of these issues interrelate.
"We cannot think of our mission as a school here without thinking about development. We ask the question first of 'What does development mean?' and then 'Where does business fit in?'
"Decisions in Costa Rica have been made on a 'pure' basis. The government asked, 'How do we want our society to be?' They didn't ask, 'How can we attract foreign-direct investment?' first. They looked inside first and then hoped the economics would follow. It's a bet that's paid off."
This week, Matthew O'Rourke is reporting from Global Network Week 2017 in Costa Rica, where INCAE Business School is presenting its module "Doing Business in Latin America: The Competitiveness and Sustainability Challenge."