October 20, 2017
Prior to coming to the Yale School of Management as a student in the Master of Advanced Management program, Vibhor Nayak knew the next steps he wanted to take in his career. He was attracted to Yale in part because of its connection to the Global Network for Advanced Management and the school's approach to global business. To Nayak, a week at INCAE Business School is not only a chance to learn how business is done in Central America but also training for what global consultants face on a regular basis.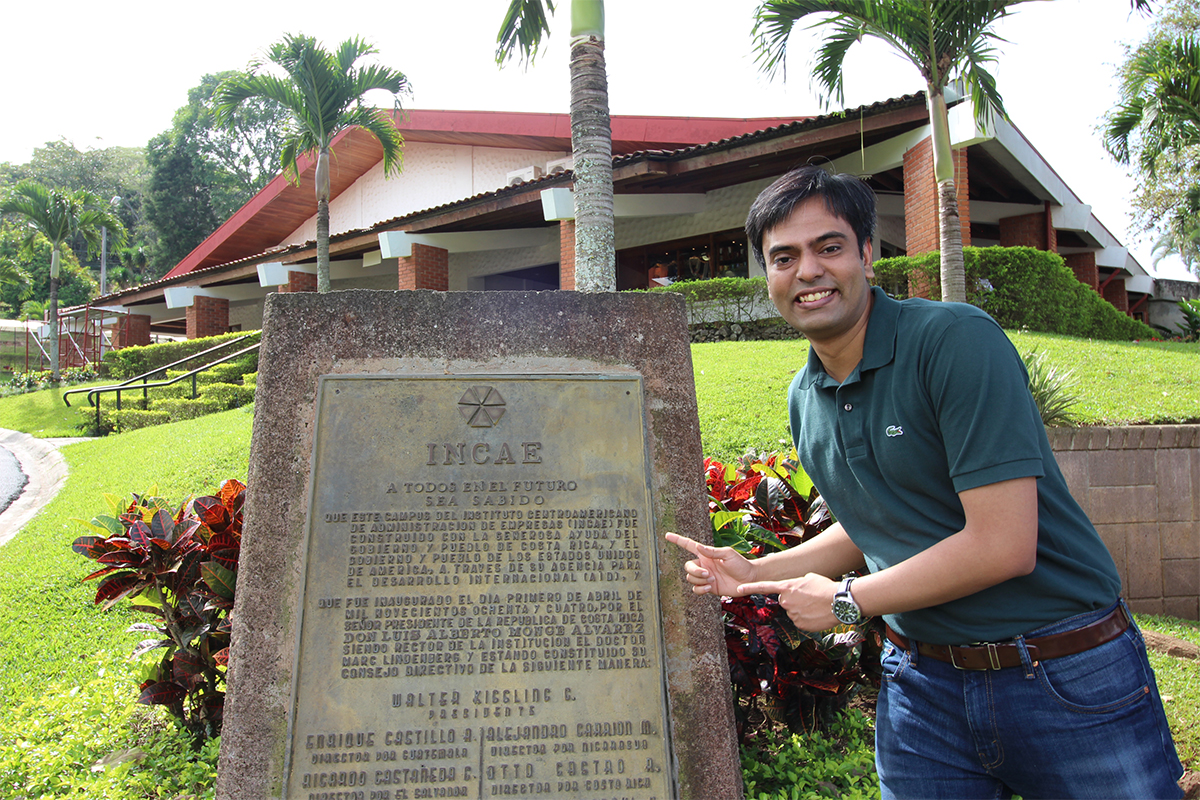 "I am seeking a position as a manager in a global company," he says. "That requires me to have an understanding of two key things. The first is to understand the global trends that are shaping the way business is being done in a variety of sectors across the world. The second is to develop a cultural sensitivity when dealing with a diverse set of clients."
The latter, Nayak said, is better taught through experience rather than through a direct case study. Global Network Week provides both a classroom setting and experience with meeting real-world practitioners in the field, he said. On October 18, he joined his classmates on a trip to a coffee farm to meet with producers and learn about how they manage their business, both domestically and globally.
"INCAE is an excellent introduction to culture of Latin America. Before coming here, I had no clue about what Central America is all about," he said. "We've been fortunate to have professors here like Lawrence Pratt and Bernard Kilian who gave us broad strokes about the history and how that ties into the economics. We learned about the coffee supply chain, which on the face of it, sounds so simple, but when you go into the depth of how it's produced and the dynamics in the market…it's quite involved. I think that the knowledge and skills I am developing here will lead me one step closer to becoming a better manager."
Vibhor has worked and studied in other countries too, including Germany and the Philippines. He said Network Week provides an opportunity to not only learn about cultural differences but also to see the approaches his international classmates would take to solving problems.
"I wish to compare and contrast my travels in Costa Rica with all my other travels to better understand the nuances of the world we live in," he said. 
This week, Matthew O'Rourke is reporting from Global Network Week 2017 in Costa Rica, where INCAE Business School is presenting its module, "Doing Business in Latin America: The Competitiveness and Sustainability Challenge."