October 30, 2017
For Gustavo Peinado, a student at EGADE Business School, the Global Network for Advanced Management has always been about people.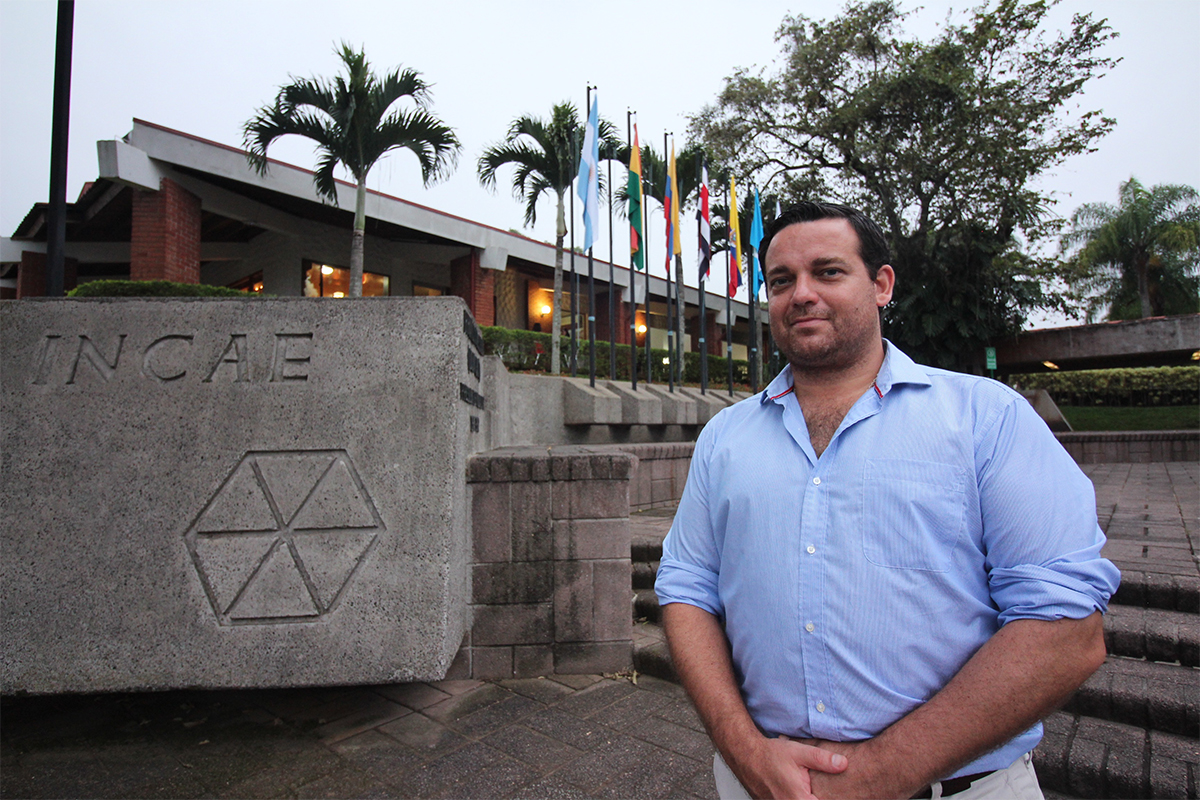 Before coming to INCAE Business School for its Global Network Week module on sustainability, Peinado was already familiar with some Global Network programs. He had enrolled in "The End of Globalization" course hosted by the Yale School of Management in the first half of 2017 and had previously participated in a Global Network Week at Yale, too.
"We were working on this hackathon, and suddenly you have [former U.S. Secretary of State] John Kerry talking to you. It's priceless feedback," he said of the Global Network course. "The topic of the course was interesting, but I was there for the experience of interacting with people from all around the world in real time, getting their opinions and watching how those changed as they spoke to one another. It was a good experience."
Network Week takes that experience to the next level, he said. During the week at INCAE, the experience allowed him to not only engage with students with similar interests, but also to discover new ways to explore new topics and approaches taught by faculty while also meeting practitioners in the field.
He was part of a group of students who visited the Coyol Free Trade Zone and toured Smith and Nephew's expanding manufacturing facility. The U.K.-based medical device company produces surgical instruments for rotator cuff surgeries at the Costa Rica plant. Peinado said the company visits provided invaluable insight into the business climate inside a country.
"You get a sense of this well-educated country and companies that are influenced by its [sustainability] policies," Peinado said. "You always get a good idea of how a country and the businesses in it operate during a Global Network Week. Time flies fast, but I've felt I've been able to bond with friendly people and improve my network in a country that has similar conditions to mine in Uruguay."