April 12, 2017
The Global Network for Advanced Management will celebrate its fifth anniversary from April 19 to 21 with a three-day symposium at the Yale School of Management, titled "Business and Management Education in the Age of Contested Globalization."
Sessions from the invitation-only event will be live streamed on the Global Network website.
The event will celebrate the Global Network's many innovations in management education. A series of panel discussions will examine the transformations students experience while doing an MBA program as well as how business schools can best prepare students for the challenges presented by the rising nationalism and populism around the world and the implications for global enterprises.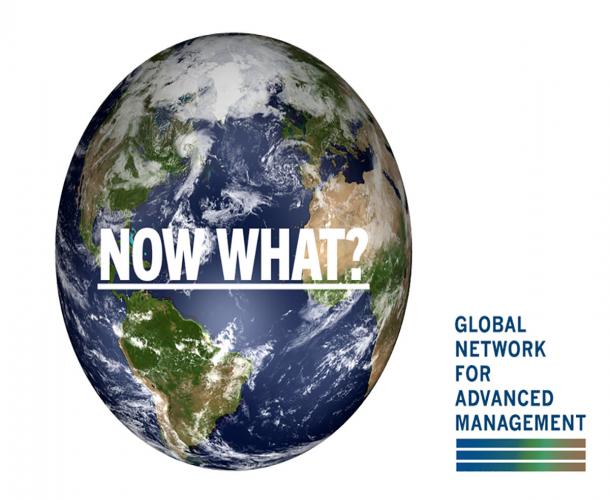 Since its founding five years ago, the Global Network's initiatives have included Global Network Surveys on pressing issues, Global Network Courses that bring students together for shared learning in global virtual teams, case studies authored by multiple schools, and Global Network Weeks held around the world that leverage each institution's areas of expertise.
Among the symposium's events will be a session drawing on Professor David Bach's Global Network course "The End of Globalization?" which is investigating the causes of increased nationalism and populism. Former U.S. Secretary of State John Kerry YC '66 and Michael Warren YC '90, managing principal of the Albright Stonebridge Group, will participate in a conversation with student teams reporting from around the world.
Other symposium panels will address how top business schools should respond to constraints on international students getting jobs in the countries where they earn their MBAs; the results of a Global Network survey on the challenges facing women in business; key transformations that students experience in business school; and the unveiling of a new Global Network case study on the IBM Corporate Service Corps.
The symposium will conclude with a series of executive education classes, taught by Global Network faculty. Topics include business opportunities in Africa; how to build and grow global brands; innovation in the Global Network; lessons from innovative Japanese companies; and human-centered business strategy.
Learn more about the conference on the Global Network website. Follow the fifth anniversary conversation on social media at #GlobalNetwork5.