November 5, 2015
The University of California Berkeley's Haas School of Business has become the 28th member of the Global Network for Advanced Management, a network of top business schools committed to educating global leaders.
Berkeley-Haas is the second top U.S.-based business school to join the Global Network, and brings unique depth in innovation, entrepreneurship, and technology as well as a close connection with Silicon Valley. Since its launch in 2012, the Global Network has added seven member schools.
As the newest member school, Berkeley-Haas will gain full access to the Global Network's innovative pedagogical initiatives that connect students and faculty with peers across a range of global economies, including both developed nations and developing economies, such as Indonesia, Turkey, and Chile.
Read an article in the Financial Times about the addition of the Haas School of Business to the Global Network for Advanced Management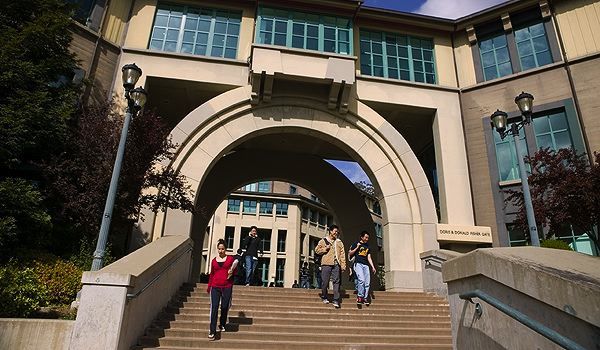 Some of the most popular Global Network programs include Global Network Weeks, through which students travel to other member schools for mini-courses in areas of special expertise on those campuses, and Global Network Courses, online for-credit courses offered by member schools in which students learn about pressing global questions and work in dispersed, culturally diverse teams.
"Participation in the Global Network for Advanced Management will add a rich global opportunity to the education we offer," said Berkeley-Haas Dean Rich Lyons. "Global business is a top interest of our students, and the network model enables us to connect with more regions, cultures, and economies at once than would be possible through partnerships or other conventional programs."
Berkeley-Haas's application to join the Global Network was approved by a unanimous vote of the existing members schools. Bernard Yeung, the Dean of NUS Business School and chair of the Governance Committee of the Global Network for Advanced Management, said, "We're very excited to begin working with Berkeley-Haas. Each of our programs becomes richer with the participation of students with diverse perspectives and experiences; adding Haas students to the mix will be a great advantage. Furthermore, this addition connects the Global Network to one of the greatest centers of innovation in the world."
Enase Okonedo, Dean of Lagos Business School, said, "Global Network programs not only expose our students to thought leaders in other countries, they also help our students build relationships and professional networks that will aid them throughout their careers. I feel confident that students at Berkeley-Haas will both gain and contribute a lot of value as part of the Network."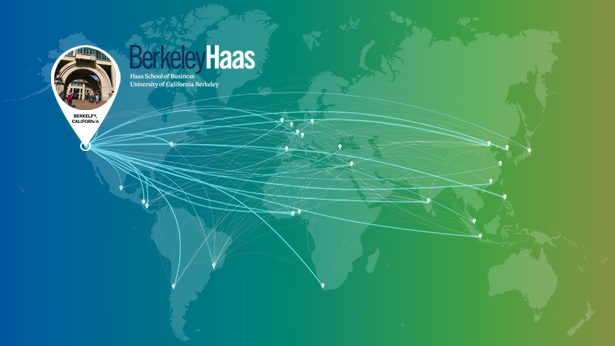 Ongoing and developing Global Network programs build on both formal and informal connections. For example, a recently launched investment competition invited participation from students at all member schools and will produce a global index of the resulting stock picks. Member schools are also collaborating to offer an executive education certificate. In addition, the Global Network has developed strong partnerships with the World Business Council on Sustainable Development to work on issues related to sustainability and with the Rockefeller Foundation for an initiative on resilient cities.
Yale SOM Dean Edward A. Snyder said that Berkeley-Haas will increase the power of the Global Network to impact the full range of programs at top business schools, including the full-time MBA as well as non-degree executive education. "Every top school must prepare students for the intensely globalized business world," said Snyder. "Working in teams with peers across institutional boundaries and from diverse backgrounds is now an imperative.  Those who have greater experience will be more effective in addressing the major challenges of our age."
Deans and directors of Global Network schools will meet in Bangalore, India, at the campus of the Indian Institute of Management Bangalore, November 15-17. In addition to discussions of ongoing Global Network programs and strategy, the meeting will provide an opportunity for the official induction of Berkeley-Haas as a full member.