October 20, 2015
When eBay entered the Chinese market in 2002, the company expected to flourish. It had successfully replicated its business model—charging a small transaction fee for listings and sales made via its customer-to-customer website—in 19 countries. But eBay lost customers to a much smaller competitor and eventually withdrew from China. The reason, said Professor Cheng-Hua Tzeng of Fudan University's School of Management, was eBay's lack of cultural understanding.
Tzeng spoke about eBay's Chinese market-entry strategies and those of other companies as part of Fudan's Global Network Week module on October 20.
"[eBay] came in here and expected it to be a conquest," said Tzeng, who teaches strategic management at Fudan. "They had used the same strategy successfully across the world: to build and to replicate the same business model again and again. Instead, they encountered what some call a 'Chinese wall.'"
Specifically, eBay encountered Taobao, a small company that was supported by a $12 million investment from Alibaba. Unlike eBay, Taobao didn't charge for listings and transactions, understanding that online credit and debit purchases were not popular among customers. Instead, Taobao created a system called AliPay for buyers to deposit cash locally and replenish cash accounts like a bank.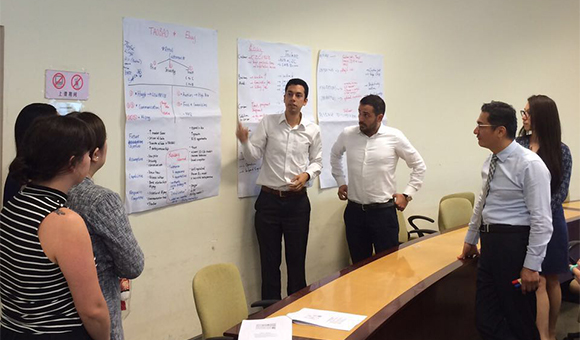 eBay, meanwhile, had acquired EachNet, a Chinese startup that commanded nearly 80% of the Chinese market for online consumer-to-consumer sales. But the company failed to integrate the approach that had made EachNet a success.
By 2006, eBay had left the country, and Taobao became an online sales giant. Taobao succeeded because it understood the importance of relationships in Chinese culture; putting the customer first and making those customers feel valued is crucial, Tzeng said.
"Trust is particularly important in China because of the lack of adequate legal system and other ways to formally solve disputes," Tzeng said. "Taobao engaged and found a way to build trust between sellers and customers, which is challenging in the Chinese context. They understood the culture and that to be successful on the ground, you need to understand the local context."