October 19, 2015
What spending habits do millennials in China and in the United States share? They both spend most of their income rather than save it.
Such economic behavior is familiar in the West, but for China, it's a major generational shift that could have long-term consequences.
Professor Yihong Yu, professor of industrial economics at School of Management, Fudan University, discussed this evolution on October 19 as part of the school's Global Network Week module, "Business Breakthrough in China's Economic New Normal: The Evolving Chinese Business Culture in an Ever-Changing Global Context."
Historically, Chinese families have maintained one of the highest savings rate in the world, Yu said. One reason was the uncertainty of the economy in the 1960s and 1970s; Chinese saved their money as a hedge against drastic changes in government economic policies—for example, when the centrally planned economic policies shifted investment from agriculture to industry, which created a desperate food shortage.
"Under the Planning System people wanted to save the money even though their income was the same," Yu said. "It was necessary."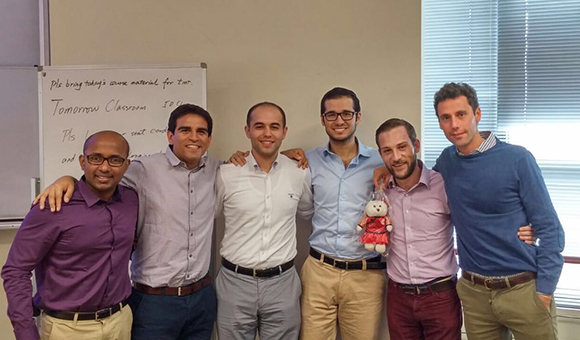 This economic behavior was also shaped by China's traditional family structure, in which children live with their parents and grandparents and savings acted as a social safety net.
Chinese born from 1982 through the mid-1990s, however, have known a different economic situation. Policy changes in the past 30 years have not only led to the country's economic boom, but have also shaped the way people spend their money. The government has allowed more leeway for citizens to spend their money, and the economy has generally remained more stable, he said.
The shift could have some negative consequences, Yu noted. China's social welfare system is not as strong as those in the West, he said, which means Chinese families need to spend more money for healthcare and other services.
"If a family member gets cancer, it's a very high cost," Yu said. "It's not uncommon for the younger generation to borrow money from their parents, or they risk losing all of their wealth. Education is very expensive now, too. The government is looking to improve the [social welfare] system, but that alone won't be enough."
The economic changes will also create business opportunities in the banking, healthcare, and insurance industries, which will have to grow to meet the demand from millennials, Yu said. "They will have to find new ways to save more on their own, and there's an opportunity to entice people there and perhaps an entire generation," Yu said.