February 24, 2014
City:
Istanbul, Turkey
Topic & Description:
From Local to Global: Concepts, Frameworks, and Analytical Tools Necessary to Develop an Effective Global Strategy
Globalization has changed the dynamics of business irrevocably. Today's companies must operate on a much larger scale and in an environment of global competitiveness where product development, market needs, customers' targets must take into account multiple cultures, collaborations and regional developments. Even for companies that do not intend to "go abroad," the entry of foreign companies into their home markets makes a better understanding of global strategy a necessity if not a requisite for survival. The goal of this course is to introduce you to concepts, frameworks, and analytical tools necessary to develop an effective global strategy. There will be case studies and a presentation by student group teams on companies visited.
Accommodation & Travel:
Accommodation & Travel Information
Contact:
Başak Yalman (byalman@ku.edu.tr)
Yasemin Soydaş (ysoydas@ku.edu.tr)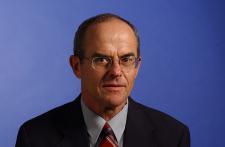 Business leaders developing new products need a keen awareness of both the global and local environments in which they'll be sold. A new Global Network Course, launching at Technion-Israel Institute of Technology this month, aims to provide students with those skills.
Avraham Shtub, Stephen and Sharon Seiden Professor of Project Management at Technion, is teaching the course, titled "New Product Development." Students at member schools of the Global Network for Advanced Management around the world will attend lectures delivered through an online video conference platform and complete projects in virtual teams using Project Team Builder, a simulator developed at Technion that models the product development process. 
In the training software, students follow the development of a new product from its inception to its practical implementation, facing questions regarding available resources, time management, and production goals.
"The students will learn how to develop and test an efficient plan," Shtub says. "The continuous effort to develop new products and services is critical to the success and survival of many organizations."
The course is one of two Global Network Courses offered this semester. Natural Capital: Risks and Opportunities in Global Resource Systems, which began in January, is offered by Yale.  Among other benefits, these "small network online courses" give students throughout the Global Network the opportunity to take advantage of the expertise at a given school—in this case, the knowledge of technology and entrepreneurship at Technion, which reflects the "startup nation" ethos of Israel.
The focus in New Product Development is on "glocal" products: goods that are global in their conception, but locally targeted. Multinational businesses like McDonald's frequently adapt a popular product from one country or region for another, Shtub says. To be successful, managers must understand how the local culture and environment will impact sales.
In the class, for example, Shtub discusses how the fast-food chain adapted its Big Mac sandwich and Chicken McNuggets for India, where many consumers don't eat beef and some are entirely vegetarian, by creating the Chicken Maharaja Mac sandwich and Veggie McNuggets. In Germany and France, both beer and wine options are also available at the restaurant. The end result for the company is a product that is more profitable than one that attempts to be universal, he says.
"It's a unique opportunity to understand the difference between the needs and expectations of customers within different countries and develop a glocal product to satisfy those needs," he says.
Through the Project Team Building software, students can take risks without suffering the consequences they could face in the real world, he says. Students can rewind or fast-forward the development process within the software, in order to see what challenges they may face and how one decision can impact choices in the future.
Those skills are necessary for leaders navigating challenges in a globalized business landscape where local context still matters, says Miriam Erez, vice dean of the MBA program at Technion.
"This course will reflect the culture of innovation in Israel and will offer a unique perspective on new product development," Erez says. "It provides an excellent opportunity for the Global Network students to learn how to create an international team and how to integrate knowledge and different perspectives of team members from different cultures, leading to innovative solutions."